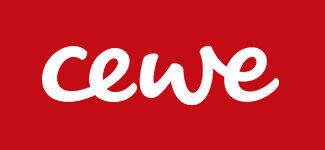 Personalised Water Bottle
Enjoy a cold drink alongside your favourite memories.
Whether you are heading to the gym, the office or on an adventure abroad - take your favourite photos with you on your very own durable stainless steel water bottle.
Stainless steel bottle with thermal insulation
Your design printed in a wide, wrap-around format
Screw cap with an easy-grip handle
Material
Body: Double-walled insulated stainless steel
Screw cap: BPA-free plastic
Printable Area
21.2 x 15.5cm
Cleaning Recommendations
Hand wash only
Designs
Choose from a wide range of designs
Joy with Every Sip!
Show off your favourite photos on your water bottle with an all-over, wraparound print.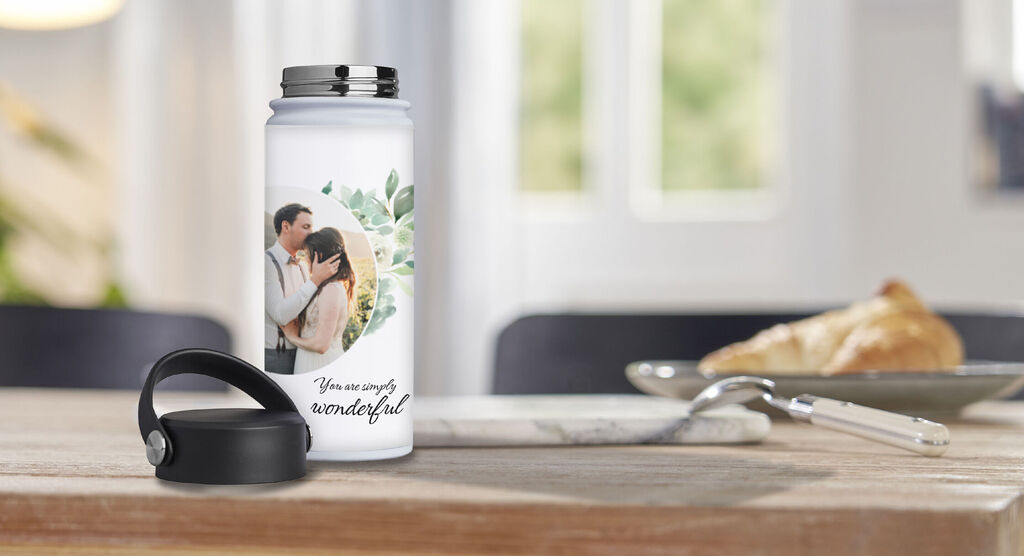 Our durable stainless steel water bottle makes a wonderful companion to take with you on your adventures. Add your favourite photo as a large wrap-around print and carry the moments that are close to your heart with you everywhere you go. The bottle comes with a screw cap made of high-quality plastic, and can hold up to 500ml of liquid. With a double wall insulated construction, you can keep your cold drinks cold and hot drinks hot for long periods throughout the day.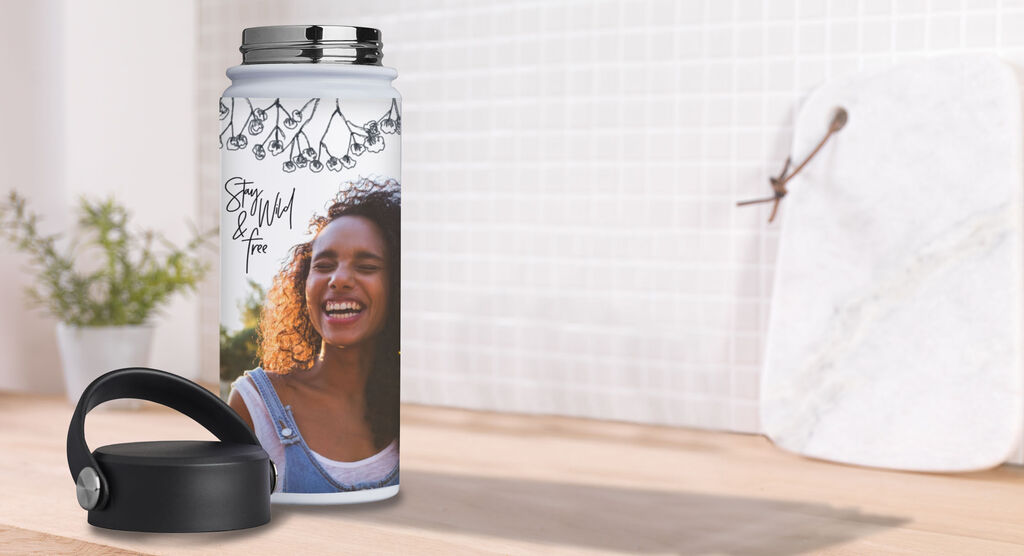 There's no limitation when it comes designing your water bottle. From photos to text & Clipart, there's a variety of personalisations you can make to your bottle's design. To get you started, we've included a range of design templates to make creating a photo water bottle even easier. Surprise your loved ones with a customised drinking bottle for their first day back at school, college or university, the start of a new job, as a holiday companion or as a gift for a special occasion - or simply treat yourself to a little something in a design of your choice!
Frequently Asked Questions
If you have a 500ml water bottle, is it generally recommended that you consume 4 of these a day. Having a reusable water bottle means you can carry it with you throughout your day and refill it without using single use plastic bottle or plastic cups.
Stainless steel water bottles can be personalised in a variety of ways, but a popular way is having your favourite photos printed directly on to the bottle. Plus, we make it easy for you to include Clipart and text to add an extra special touch to your design.
In general, metal water bottles are safe for the dishwasher. However, if your bottle is personalised with photos from CEWE then it is recommended that you handwash your bottle. Handwashing your bottle will ensure that the printed images on the exterior of your bottle don't fade or lose their quality over time. We want to make sure you can enjoy your metal photo water bottle for years and years.
We recommend you clean your metal water bottle by hand with a small amount of dish soap and warm water. Rinse thoroughly and refill it to have it ready for when you're on the go.
Of course! The double walled insulated stainless steel water bottle is perfect for keeping your hot drinks warm throughout a busy day. Not only that, but an insulated metal bottle can keep your cold drinks cool for a long time without condensation forming on the outside, making it more comfortable to carry with you and pack while not in use.