CEWE PHOTOBOOK Paper Swatch Kit
See, feel and compare: find the perfect paper for your photo book.
A high-quality and handy sample set
Compare the visual and tactile qualities of all our paper types
Also includes an example of Gold Highlights
Includes a £10 voucher for your next order!
Material:
Seven paper samples:
Digital Paper: Classic, True Matte, High Gloss and Recycled
Photographic Paper: Classic, Matte and Gloss
All papers are FSC® certified.
Included with delivery:
£10 voucher to use on your next photo book order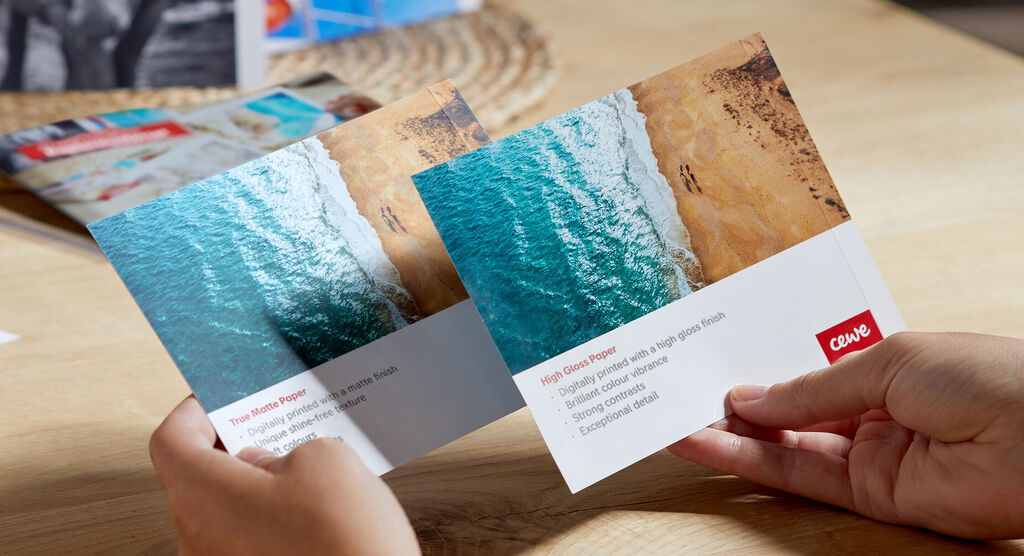 The perfect paper for your CEWE PHOTOBOOK
Matte or glossy? Photographic or digital? Find the right texture and finish for your next project with our handy paper sample set for the CEWE PHOTOBOOK. Compare our high-quality paper types directly, see and feel the differences, and discover the right paper to suit your story.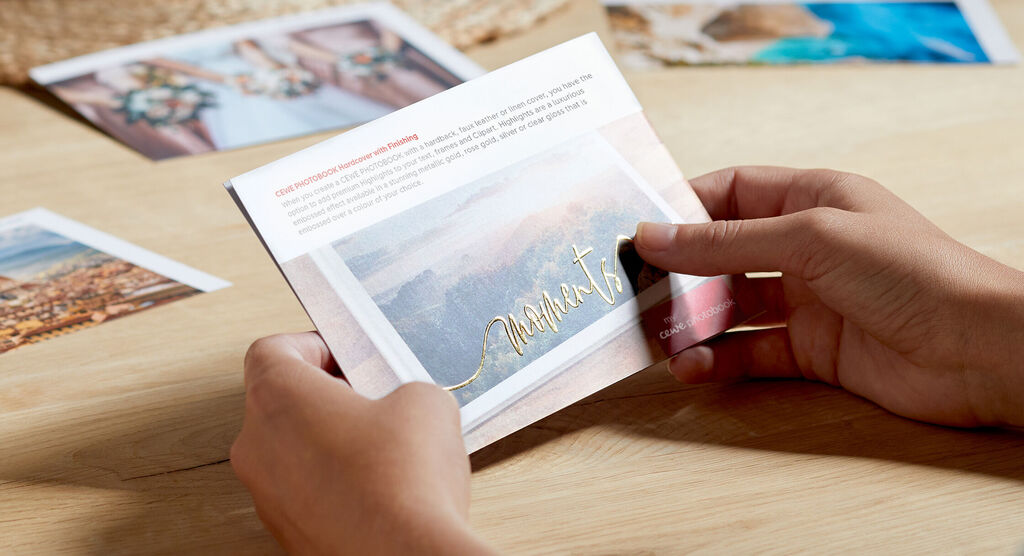 Stunning Highlights for special memories
You'll notice something truly eye-catching on the back of your paper sample set. Highlights are a beautiful finishing touch that make your CEWE PHOTOBOOK really stand out. Selected design elements on the cover of your photo book can be raised from the surface in a manner similar to embossing, emphasized with a professional-quality metallic or glossy finish in Silver, Gold, Rose Gold or transparent Gloss.
Order Now