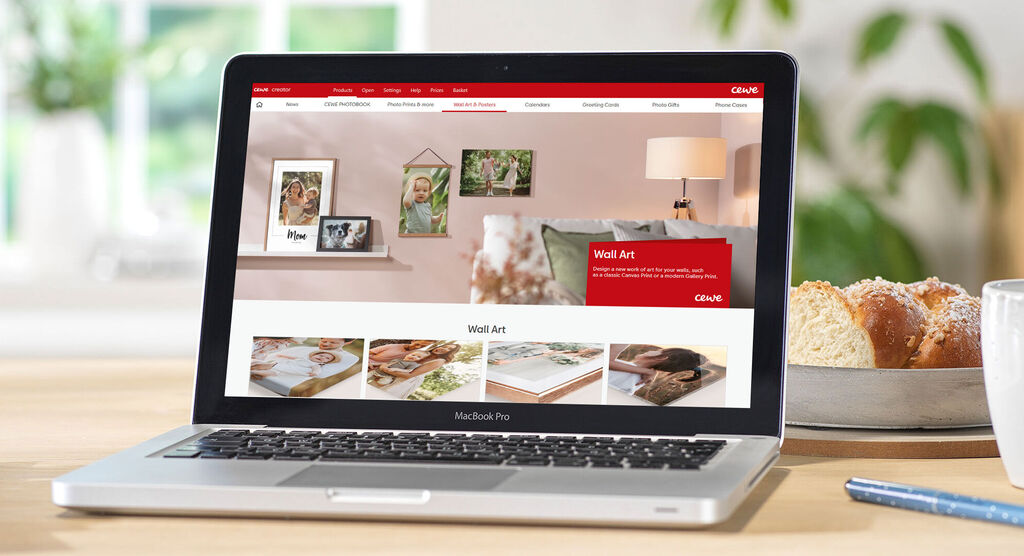 Create your masterpiece with the CEWE Creator Software
You can create your wall art photo prints online, or download our CEWE Creator Software to enjoy a full range of advanced photo editing tools at your disposal. It's a dedicated state-of-the-art editing suite that allows you complete creative control, with a whole host of design capabilities just a few clicks away.
There are hundreds of layouts to choose from, including exciting collage options for canvas and posters. Why not create a stunning display of your summer holiday snaps, or a sweet collection showing your child growing up through the years? There are frames, Clipart, and text choices to experiment with too, so you can design and create your personalised wall art without limits.
Don't worry if you struggle with computers. Our intuitive software is designed to be simple to use, and is appropriate for all levels of design experience. If you have any difficulty, our excellent Customer Support team are available 24 hours a day, 7 days a week, to share their expert advice.
Download Software