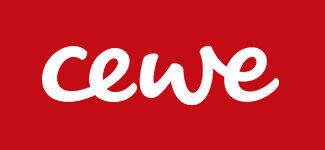 Advent Calendar with kinder® Chocolate
Cherish your favourite photo whilst enjoying treats from kinder® every day!
Delicious kinder® chocolate behind every door
Personalised with your favourite photo
Three varieties of chocolates in every calendar: kinder® Mini, kinder® Bueno Mini and kinder® Schoko-Bons.
30.5 x 21 x 3.5 cm (approx A4)
In portrait or landscape format
300 gsm Invercote paper, digitally printed
24 kinder® chocolates (kinder® chocolate mini, kinder Schoko-Bons®, kinder Bueno® mini)
A unique Advent Calendar you won't find on the high street
Make the Christmas countdown more delicious with a chocolate Advent calendar filled with the tastiest kinder® chocolate. Little and big kids alike will love having a chocolatey treat each morning, and because you can personalise the calendar with a favourite photo, you'll also be able to enjoy a pretty view or fun family snap throughout December.
Simple and quick to make, these Advent calendars make a perfect pre-Christmas gift and will make the lead up to the big day even more fun!
Ingredients: milk chocolate 39% (sugar, whole milk powder, cocoa butter, cocoa mass, emulsifier: lecithins (soya), vanillin), sugar, skimmed milk powder, palm oil, concentrated butter, emulsifier: lecithins (soya), vanillin. total milk constituents: 33% total cocoa constituents: 13% may contain traces of gluten .
Ingredients: milk chocolate 50% (sugar, whole milk powder, cocoa butter, cocoa mass, emulsifier: lecithins (soya), vanillin), sugar, skimmed milkpowder, palm oil, hazelnuts (5.8%), concentrated butter, dark chocolate (sugar, cocoa mass, cocoa butter, emulsifier: lecithins (soya), vanillin), glazing agents (gum arabic, shellac), glucose syrup, emulsifier: lecithins (soya), flavourings. total milk solids: 28%
Ingredients: milk chocolate 31% (sugar, cocoa butter, cocoa mass, skimmed milkpowder, concentrated butter, emulsifier: lechithins (soya) vanillin), sugar, palm oil, wheat flour, hazelnuts(10.5%), skimmed milk powder, whole milk powder, chocolate (sugar, cocoa mass, cocoa butter, emulsifier: lecithins (soya), vanillin), fat-reduced cocoa, emulsifier: lecithins (soya), raising agents (sodium bicarbonate, ammonium bicarbonate), salt, vanillin. total milk constituents: 19.4%