XXL Portrait Photo Book
Showcase your most impressive photos on a larger scale
The XXL Portrait CEWE PHOTOBOOK is great for professional portfolios and wedding albums, as its larger format means you can display your stunning photographs in all their glory.
Extra-large portrait format: 28 x 36cm (near A3)
Up to 202 pages
Highlights available
Professionally printed and bound
FSC®-certified and climate-neutral photo product
Format:
Portrait format: Approx. 28 x 36 cm
Number of pages: 26 to 202 pages
Cover:
Hardcover
Add Highlights: gold, silver, rose gold or gloss
Paper type:
Classic, High Gloss or True Matte – digital printing with traditional binding
FSC® certified paper from sustainable forestry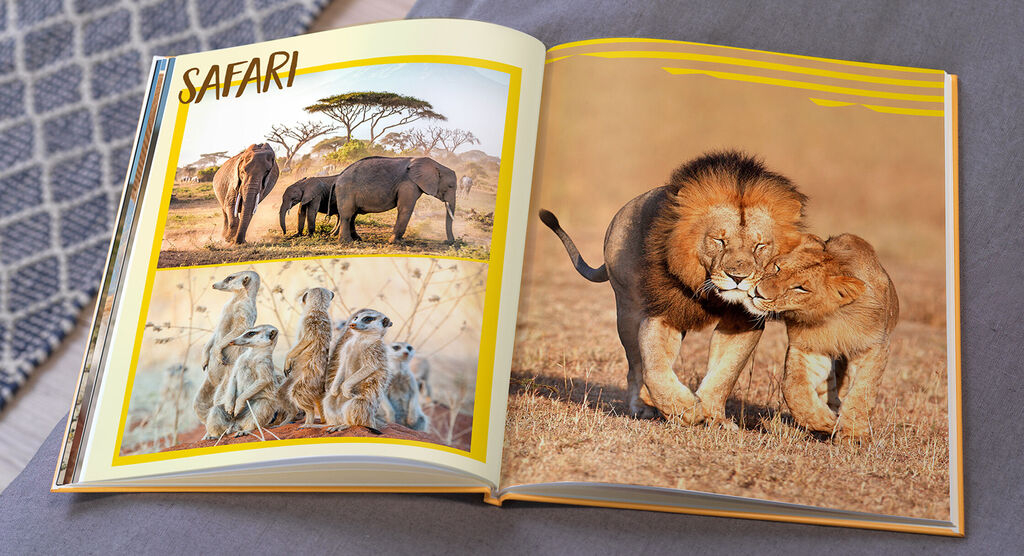 An ideal choice for any occasion
At 28 x 36cm, our XXL Portrait photo book has more than enough room for all of your best photos. It's an ideal choice if you want to showcase life's special occasions on a larger scale, for example if you're creating a wedding album and want plenty of space to tell the story of the big day.
The XXL Portrait book is also great for professional portfolios, as its larger format means you can display your stunning photographs in all their glory. Meanwhile, opting for Glossy paper will give your images that bright, beautiful finish. With 26 pages as standard, you can add extra pages in increments of 4 up to a total of 178 pages to create a photo book XXL enough for any occasion.
Wide range of paper types
Make your CEWE PHOTOBOOK even more beautiful with the perfect paper. Choose from our selection of paper types, each of which has been carefully selected for its quality.
Cover types
XXL Portrait photo books are available with the following cover options: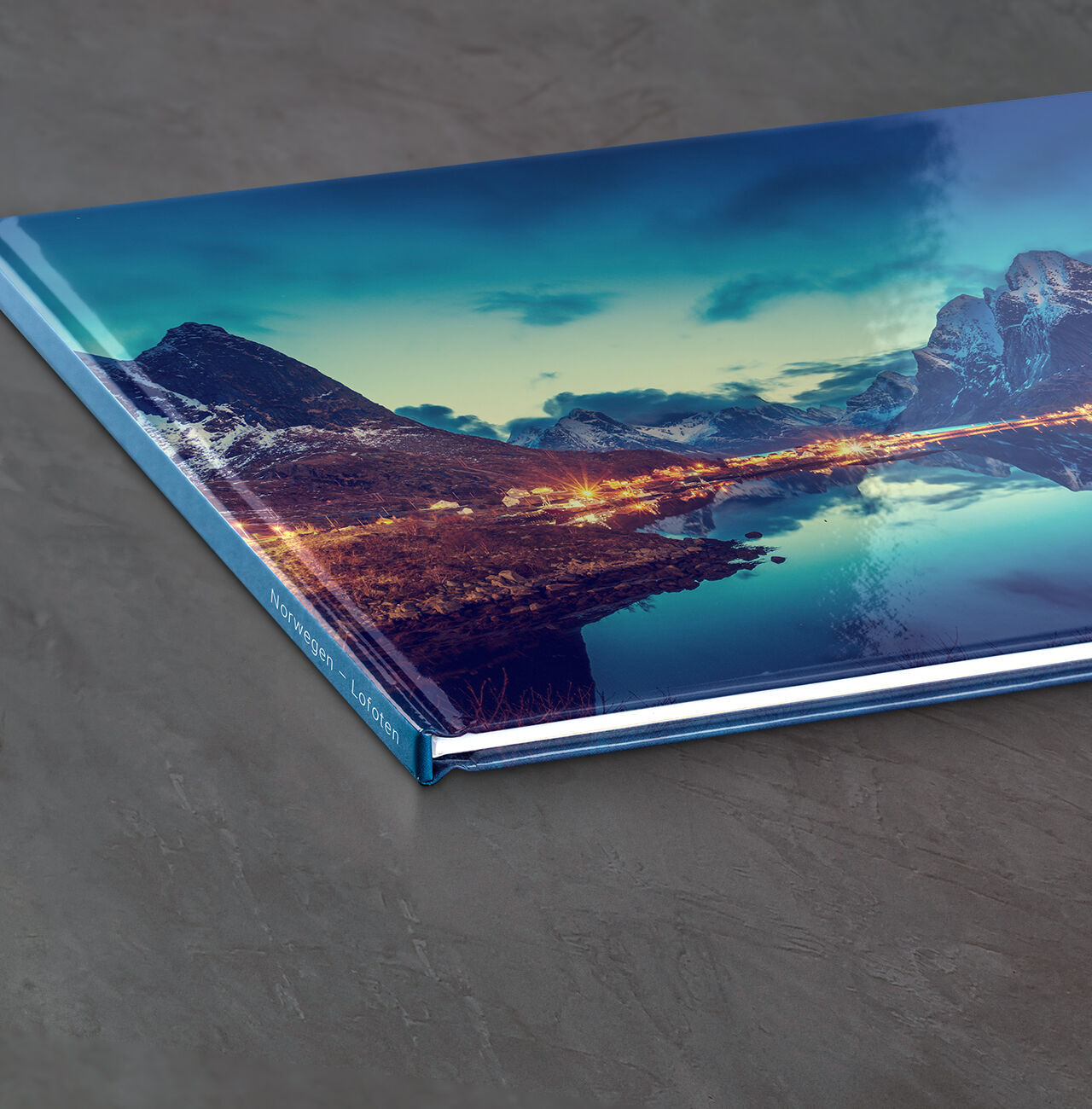 Hardcover
Choose a traditional, durable, hard-backed cover to protect your photo book.
High quality
Customisable spine
Gold, Rose Gold, Silver or Gloss Highlights available
Available with up to 178 pages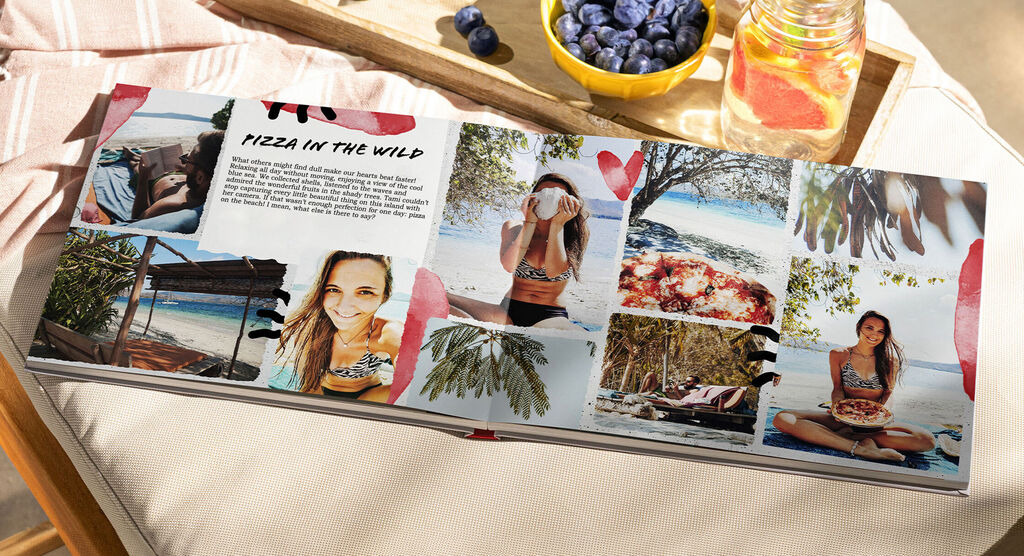 Adding text? Try matte paper
For storytellers and journal keepers, your words are every bit as important as your photographs. That's why when you create your photo book with CEWE, we put a huge range of typography options at your fingertips. Get creative with font choices, colours, orientation and more, so you can present your words your own way. 
For photo books with lots of text, try our True Matte Paper. Its smooth, matte finish will ensure your words are easy to read, with no reflections or glare. Alternatively, why not upgrade to our Matte Photographic Paper? It has all the same benefits, but also features our specialist Layflat binding. With its seamless double page spreads, you can rest assured that not a single word will be lost in the gutter between the pages.
Ready to create something special? Download our software to get started.
Create your personalised photo book now
Add shine with Highlights
Add a luxurious, professional feel to your book


CEWE PHOTOBOOK Presentation Box
Showcase your treasured memories in an elegant Presentation Box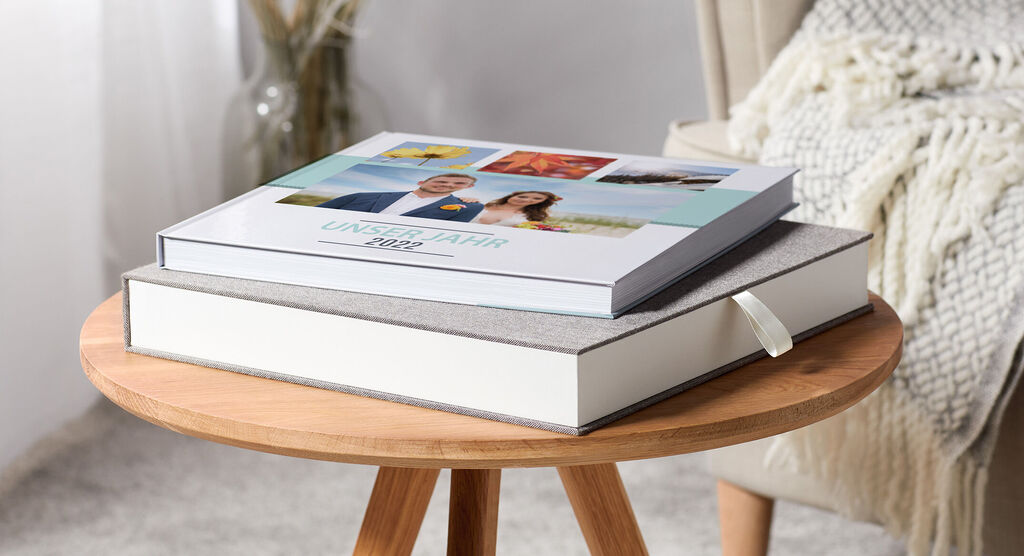 The perfect gift experience
Whether your CEWE PHOTOBOOK is a personal, thoughtful gift or a lasting memento of a special event, few things can match a beautifully boxed photo book. Perfect for weddings, birthdays and Christmas, our presentation boxes are available in a range of sizes.
Available for photo books in Large, XL and XXL
Elegant, stylish brushed matte finish
Magnetically sealed and opened by a sleek red ribbon
Simply add a presentation box to your basket when ordering through the online editor or our Creator Software.
DOWNLOAD SOFTWARE