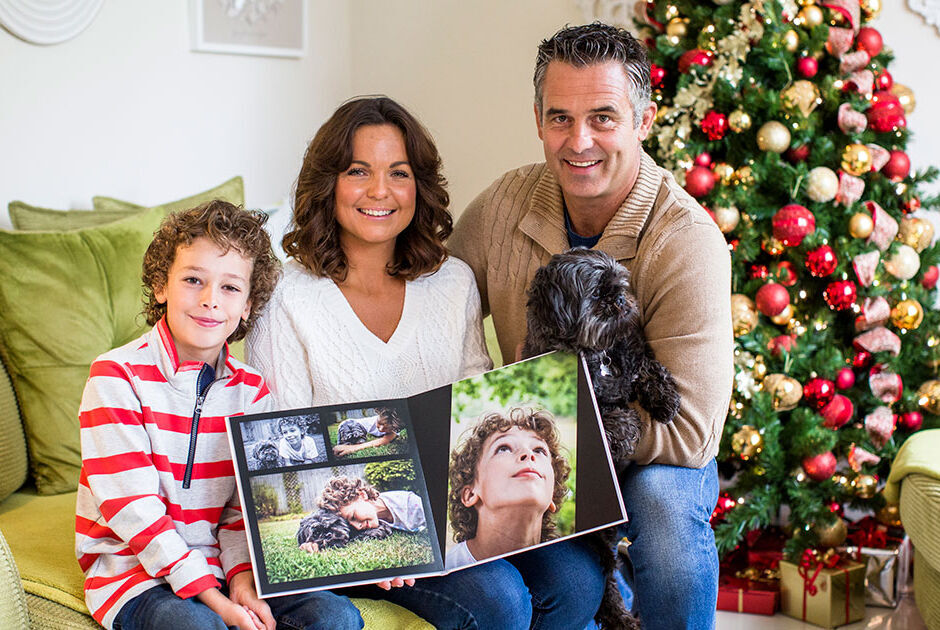 The Lydsters: Moments to look back on forever
For many families, Christmas is one of the most special times of year. We had a chat with our customer, Lucia, about what the season means to her, and how she used her love of photography to create some thoughtful gifts for her favourite people.
"I've loved photography since I was a young girl," Lucia tells us over a cup of tea in her lovely home filled with family photographs, where she lives with her husband Paul, stepson Heath and Bertie the family dog. "It's something I inherited from my dad, he was always a keen photographer too. Now I've taken it from being a lifelong hobby to trying my hand at being a professional photographer."
Like many people who love photography, Lucia thinks her photographs are best appreciated in print. "You can give a CEWE PHOTOBOOK for any occasion, but Christmas especially, because it's a time of year for family. It's really important to us, we all down tools and spend lots of quality time together, and there's nothing better than looking back at your lovely photographs.