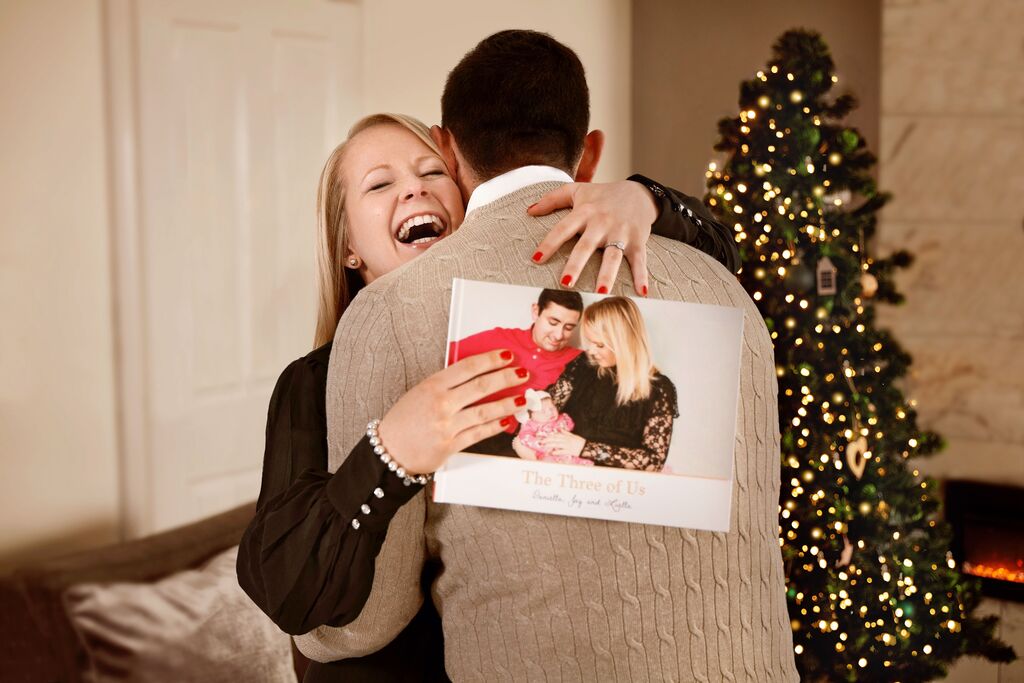 Luella's First Christmas!
Meet real life CEWE customers, Daniella and Jay Hogg, who are looking forward to celebrating their first Christmas as parents to baby Luella with personalised gifts made from the heart.
Daniella and Jay Hogg have been CEWE PHOTOBOOK creators for the entirety of their relationship - from holidays together, their first home and their beautiful wedding. Proud of the work they've created and keen to remember those special moments, the couple also have a shelf in their home dedicated to the photo books full of memories! Now, as parents to their beautiful baby girl Luella, their attention has turned to documenting her life through a camera lens and into a CEWE PHOTOBOOK.
For their first Christmas as a family of three, Daniella has created Jay his very own CEWE PHOTOBOOK that showcases all of their happy memories together as a family: "Full of our favourite photos, he will always be able to look back at those precious few months with Luella - especially as she gets older!"