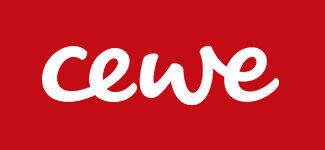 Classic Photo Mug
Everyone has their own special mug, so why not make it personal as well?
High quality ceramic
Add your own photos and text
Hundreds of unique design templates to choose from
Standard or panoramic design
Dishwasher safe
Material:
Ceramic
Dishwasher safe
Printable area:
Standard: 9.6 x 8 cm
Panoramic: 19 x 8 cm
Interior Colour Options:
White, red, blue, green and black
Cleaning recommendation:
To keep your image clear and bright, we recommend washing your mug by hand.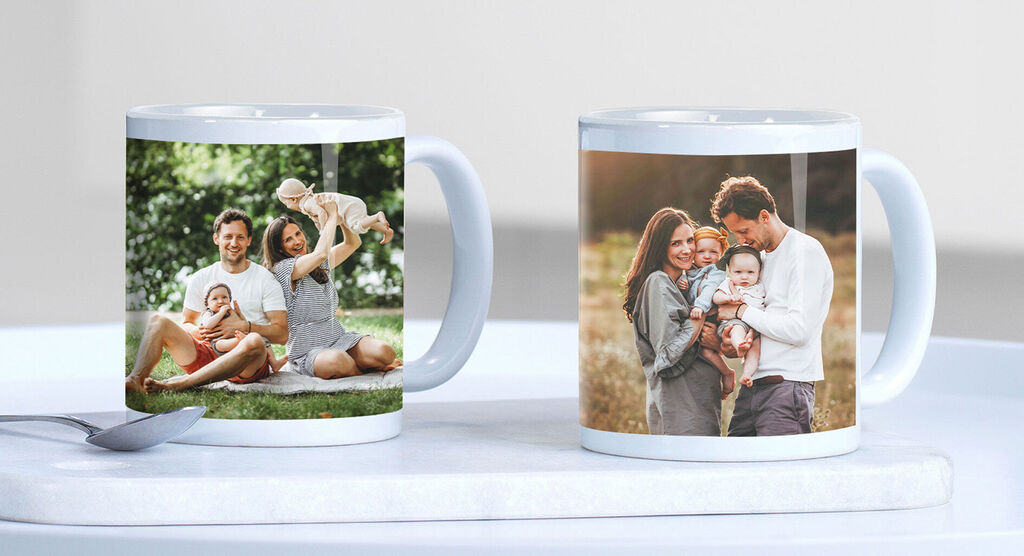 Choose from a standard or panoramic design
Our personalised photo mugs can be customised with your own choice of photo and one of our many design templates.
With a Standard design, your image will be printed on one side of your mug, with your choice of handle placement.
Choosing the Panoramic option will create a personalised mug that's perfect for wider landscape images. Your chosen photo will be displayed all the way round the mug.
Whether it's a novelty present for a colleague or a cherished gift for a loved one, our photo mugs make a popular gift for any recipient.
CREATE NOW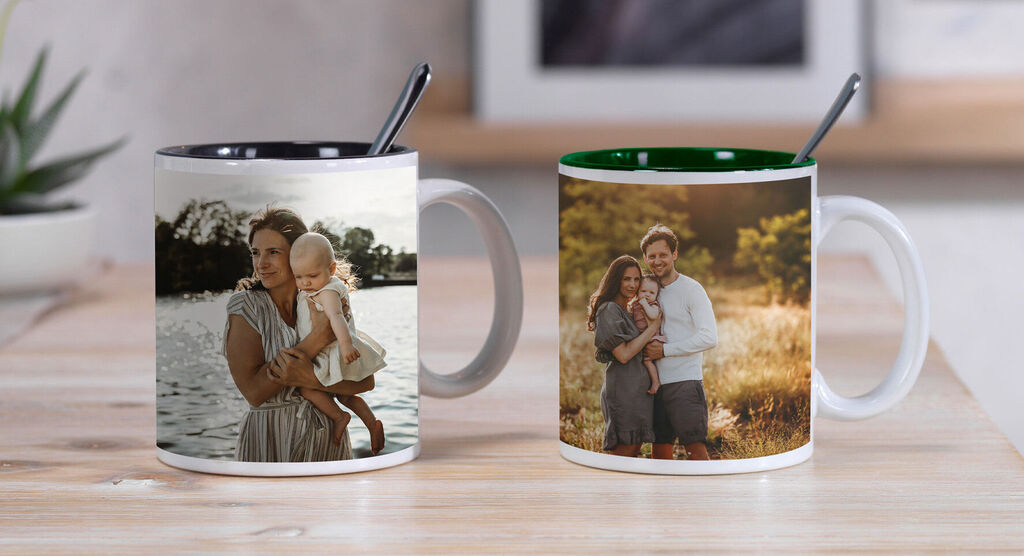 Add a splash of colour
Personalise your tea or coffee break with a photo mug with a coloured interior. Choose your favourite photo and the colour inside the mug for a truly personal touch. Your photo will be printed as a stunning panoramic image, wrapping around the whole mug. What's more, you have a wide range of interior colours to select from – red, blue, green, yellow or black.
CREATE NOW