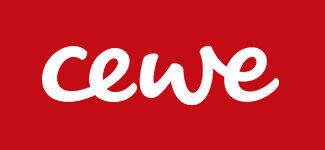 Premium Kids Jigsaw Puzzle (40 Pieces)
For problem-solving with joy and learning in a playful way.
40 extra-large, sturdy puzzle pieces
Complete with a puzzle frame as a matching base
For children aged 3 and up
Environmentally friendly, water-based printing
Measurements:
Puzzle: approx. 24 x 32 cm
Puzzle incl. frame: approx. 29 x 37.2 cm
Each puzzle piece: approx. 4 x 5 cm
Material:
2.1mm thick FSC® certified cardboard
Produced with environmentally friendly, water-based printing
Designs:
Wide range of design templates
Help them learn in a playful way with a personalised puzzle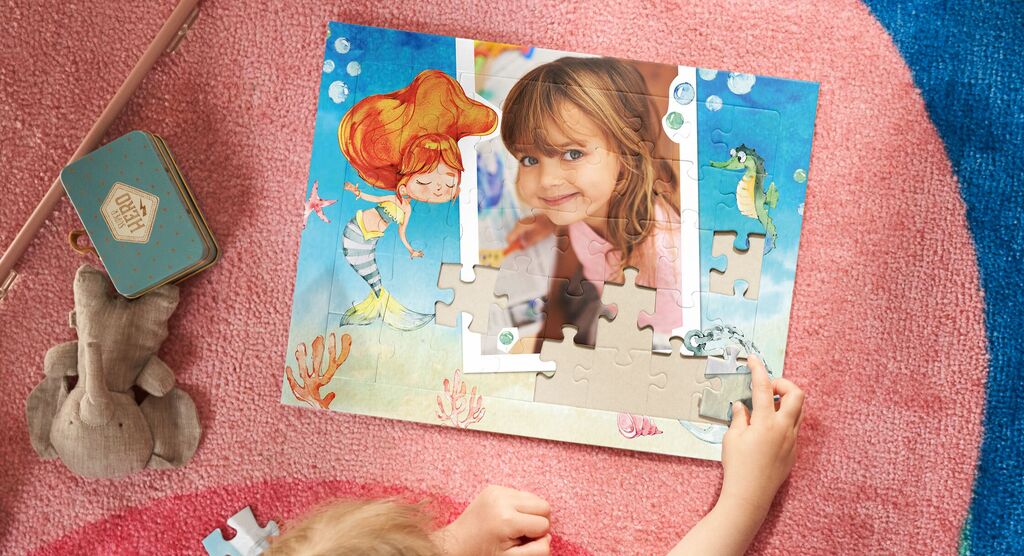 Learning with creativity and joy
Whether you create a colourful underwater world, a scene from outer space or a jungle party with friendly animals, let your imagination run wild! Discover a diverse range of design templates to help you create a photo puzzle for your little one. The perfect puzzle awaits for every child three years old or above. The integrated frame will reflect your design and also serves as a base tray, so children can easily complete the puzzle on any floor or surface. The 40 extra-large, sturdy puzzle pieces made of FSC-certified cardboard will be printed with safe water-based inks. Each piece can be slotted together with ease, thanks to the cleverly designed contour lines.