Inspiration
Breathe Life Into Your Photos with Exclusive Lightroom Presets by Kelsey
Traveller, blogger and interior style extraordinaire Kelsey has long been our go-to for Instagram-worthy photo inspiration – just take one look at her feed and it's easy to see why! We're thrilled to partner with her to offer you a set of free Lightroom presets that will take your images from gloomy to glowing in just a few seconds.
Keep reading to see how Kelsey used her presets to create a stunning gallery wall with CEWE Wall Art and don't forget to download her free preset pack so you can try them out for yourself.
What Are Lightroom Presets?
For anyone who's unfamiliar with what a good preset can do for your photos, allow us to introduce you to a uniform aesthetic with complementary colours and a consistent look and feel across all images. Presets are a custom combination of image-editing effects saved within Adobe Lightroom for you to reuse and apply across all your photos, much like a filter but with a lot more power! So, whether you're after a certain 'look' for your Instagram feed or want to blend different images in a gallery wall together seamlessly, a Lightroom preset is your top choice to help you achieve that coveted cohesion.
Not only are presets great for sets of images, they're also versatile enough to use on a single photo to help it pack more of a punch. You'll find all kinds of presets available in differing styles, e.g. to brighten a photo, add depth to colours or to 'wash' an image with tone. We recommend keeping a few of your favourites saved in Lightroom to select from when editing your images.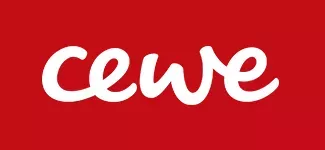 How to Use Lightroom Presets
To get started, simply download the free Lightroom mobile app to edit directly from your smartphone or sign up to Adobe's Lightroom subscription to edit from a desktop device. All you need to do from there is to download your presets, import them into Lightroom and then tap to apply them to your images – easy!
Kelsey has produced a full guide to downloading and installing presets on mobile and desktop devices, and we highly recommend following her quick and easy steps for a helping hand if you haven't completed the process before.
Meet the Kelsey X CEWE Preset Pack!
Introducing the five presets included within the free downloadable pack – Bronze, Caramel, Glossy, Monochrome and Vintage. Here they are applied to one image to showcase the different effects and help you choose the best fit for your own photos.
Kelsey's Gallery Wall Project
With a camera roll full of precious memories and travel photos from years gone by, Kelsey was keen to bring her snaps to life in a gallery wall to display in her dining room at home. Achieving a sense of cohesion with photos with different colour schemes, locations and styles can be tricky, but applying her preset brought them all together effortlessly…and don't we just love the result!
I'm in love with my CEWE Photo Wall, my home finally feels complete with my favourite travel memories proudly on display. The stylish frames elevate my interior and the print quality is equally as luxurious, my photos are crystal clear!
Kelsey
To achieve the look, Kelsey created nine of our Framed Photo Prints using her Vintage preset on each image. Read her for the full tutorial to guide you through the process, and when you're ready to create your own, the range of CEWE Wall Art is here waiting for you to explore.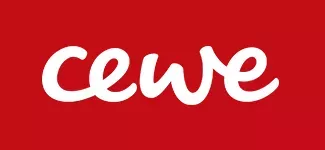 More Ways to Bring Your Photos to Life