Celebrate Summer Like It's Your First
Summer is finally here! Following over a year of missed moments, make up for lost time and celebrate this summer like it's your first. Remember to take photos at every opportunity where happy memories unfold – then relive them for years to come with the help of CEWE.
It's time to make memories again! Celebrate this summer like it's your first and make up for lost time from all the special moments you may have missed over the past year.
As we return to a sense of 'normality', celebrate every little (or big!) moment with your loved ones as you reunite. From your first staycation with friends to the first rescheduled wedding of the year, or even your little one's first birthday or that first embrace with grandma – regardless of what you get up to this summer, capture your summer of firsts on camera and make those special moments last forever.
With most of us missing out on an average of eight special occasions last year according to our research, we wanted to discover what you have been doing to make up for lost time. From recreating missed milestone birthdays to embarking on new adventures with friends and family, read our CEWE customer stories and their summer of firsts.
Nell George
New-mother Dee missed out on her baby shower last year, then was unable to introduce baby Nell to friends and family during the pandemic. To make up for this, Dee was really excited to recreate her baby shower as a "Welcome to the World" party with little Nell present – perfect for meeting loved ones for the first time!

Lesley Murphy
Following her 60th birthday in April, Lesley was recently treated to a surprise afternoon tea garden party by her family to celebrate. After the uncertainty of whether she'd get to celebrate, Lesley was delighted to spend her special birthday with her family.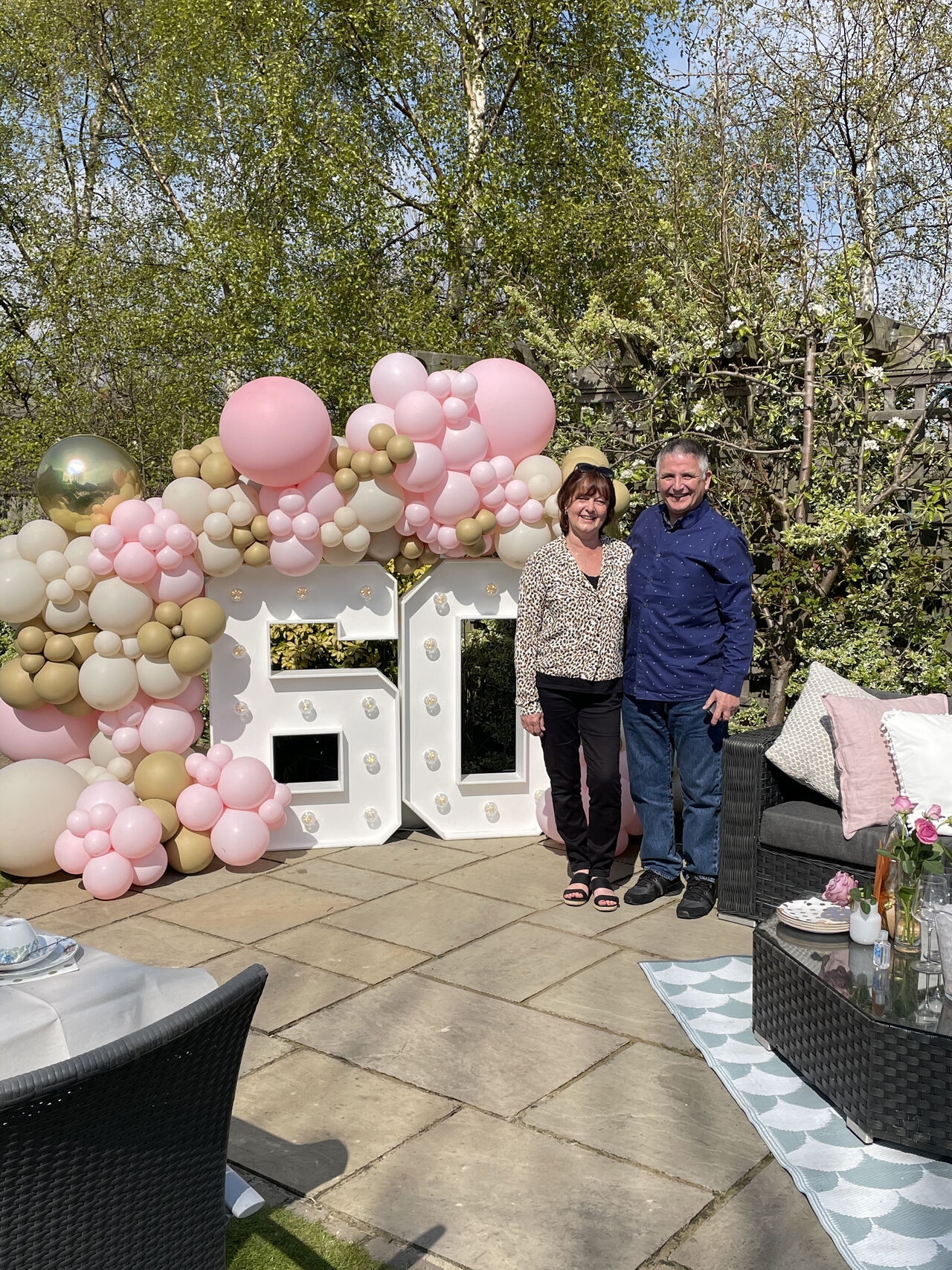 About Lesley:
I live with my husband Terry in Leeds and turned 60 this year. My husband and I have two children and we have seven grandchildren who we really enjoy spending time with. We also have quite a close extended family – I live near my mother and sister and we are used to spending a lot of time together – pre-pandemic!
The last year has obviously led to seeing each other a lot less. During lockdown we were unable to see the grandchildren as much as we usually would, though we are much luckier than those who live far apart and have been unable to spend any time together at all.
My husband had turned 65 last year during the first strict lockdown so sadly everything we had planned for his 'retirement' year had to be cancelled. It was a shame but we knew we needed to stick to the rules to ensure the virus passed and we could return to normal.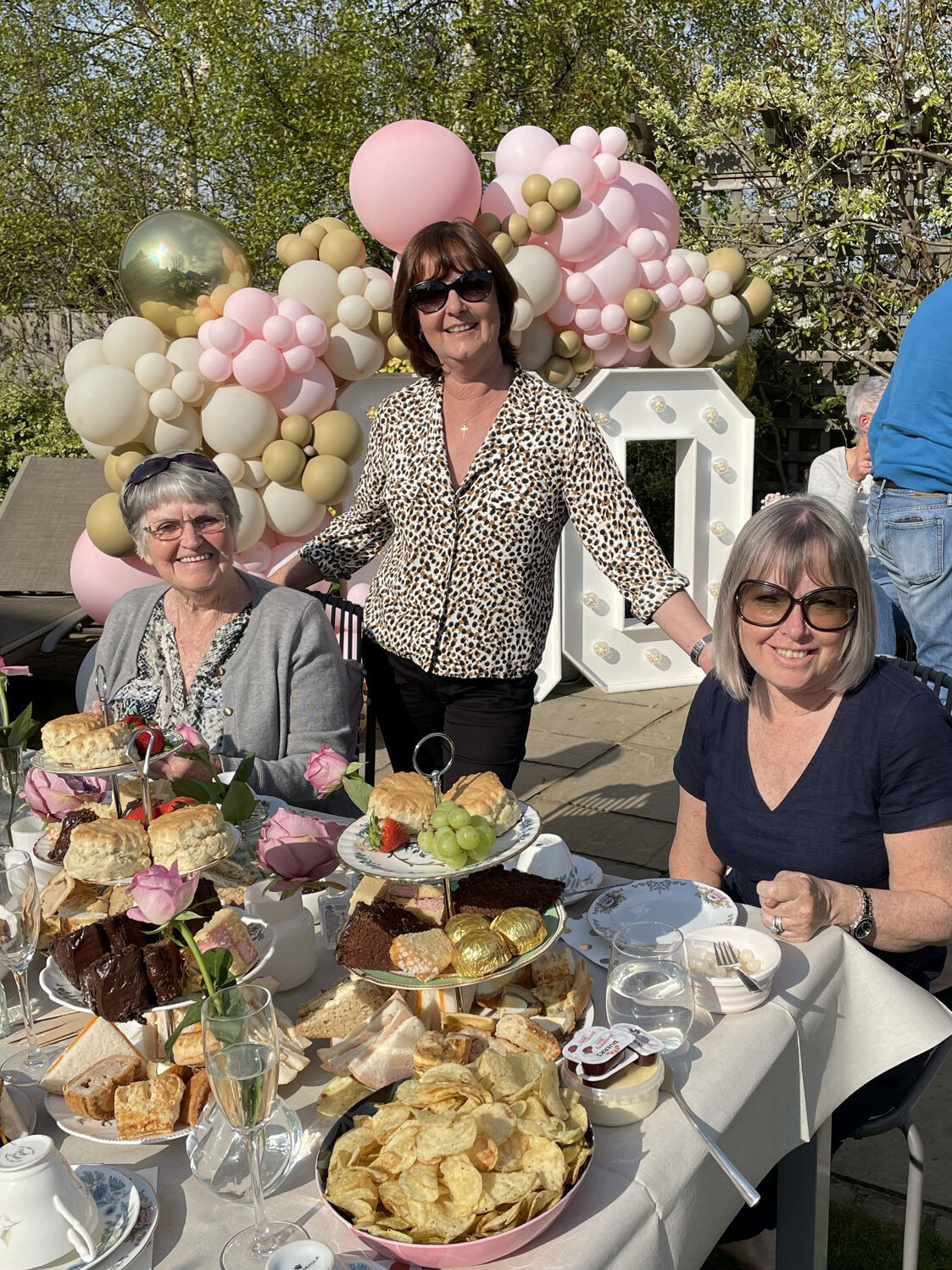 Summer of Firsts:
I turned 60 earlier this year – just as restrictions were easing off. My daughter asked us over for the afternoon of my birthday and when I arrived, she had planned a beautiful 60th Birthday afternoon tea for our close family. It was a total surprise - there were balloons and decorations, a giant light-up '60' sign and the most wonderful afternoon tea spread for us to enjoy. It had been so long since we were able to sit together in the garden 'guilt-free' and the sun was shining down – it felt like a little bit of normal had returned. The fact I wasn't allowed in the house also meant I couldn't help with the washing up – which was an added bonus!
It just felt magical – it was a perfect, small celebration but it meant the world to be able to spend time with loved ones, listen to music and relax after such an odd year.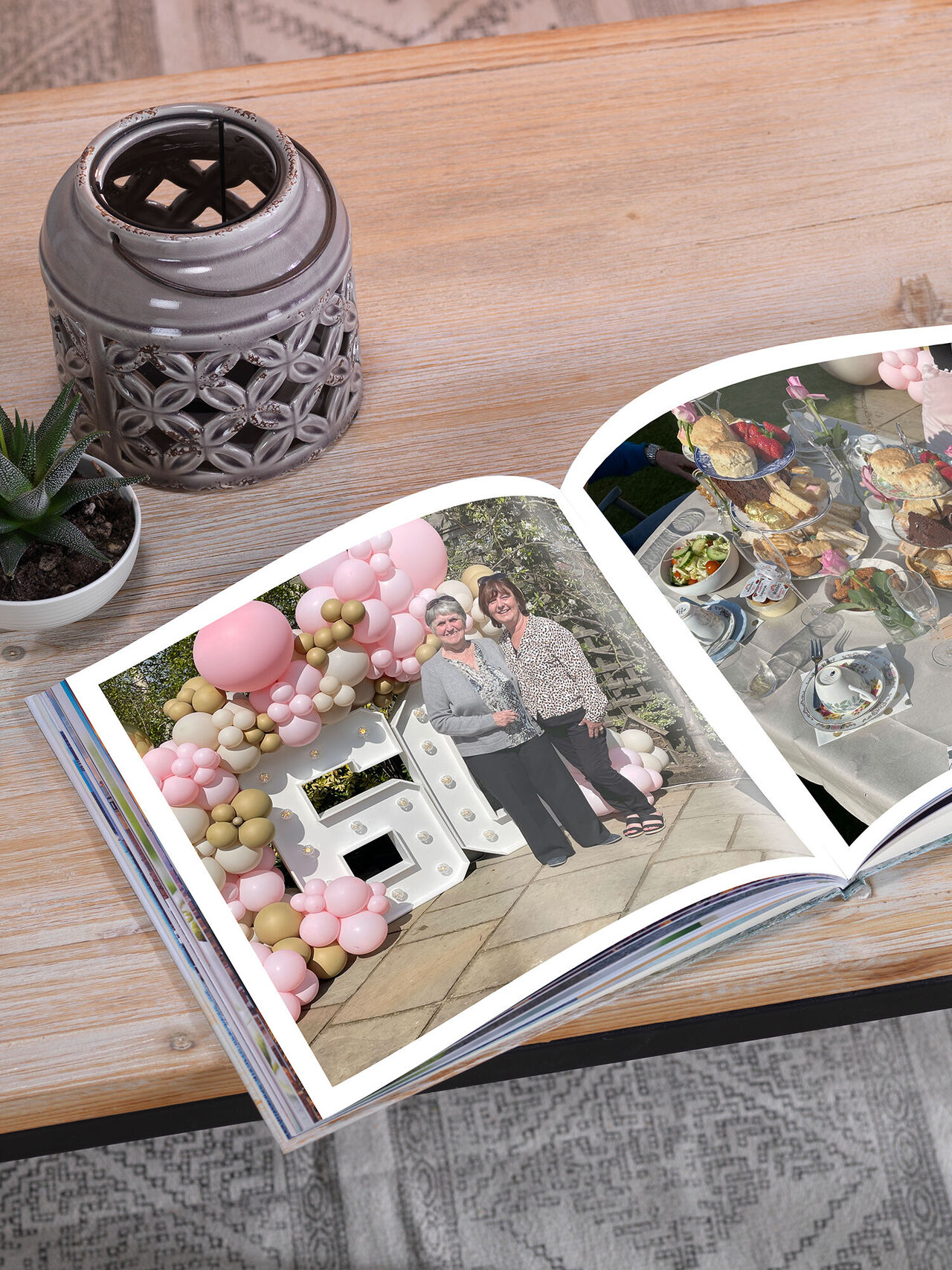 What's Next?
My husband and I love to go on holiday to Ibiza – not to the party side of the island, but we love walking the streets of Ibiza town, eating gorgeous food and travelling to the island's incredible beaches. We usually go at least once a year so our first venture abroad will definitely be back to our happy place. We can't wait! We are also just looking forward to being able to meet friends and family, restriction free. Spending more time with the grandchildren without worrying or being unable to hug them and importantly, not having to wear masks everywhere we go.
Lesley's CEWE PHOTOBOOK
What is the best thing about creating your CEWE PHOTOBOOK?
I've always been a fan of pictures – the children and grandchildren are always making fun of me for asking them to stop for a picture! However nowadays they are all stuck on my phone or in the cloud. I used to spend ages printing out pictures and putting them in albums, but recently the only time I look back on pictures is when they pop up as a 'memory' on Facebook! Creating a CEWE PHOTOBOOK of my surprise 60th birthday – including pictures of the afternoon tea but also a collection of pictures from the last 60 years – has been amazing. It has given us something tangible to keep looking back at and show friends and wider family as we start to meet up again.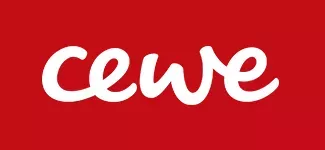 Christie Goodwin
Counting exactly 448 days out of work, live-music photographer Christie Goodwin was incredibly grateful to finally get her camera back out and get back to what she does best. Known for capturing some of the music industry's most iconic shots of artists such as Ed Sheeran, Paul McCartney and Camila Cabello, Christie shares her recent experience of her first gig back this summer.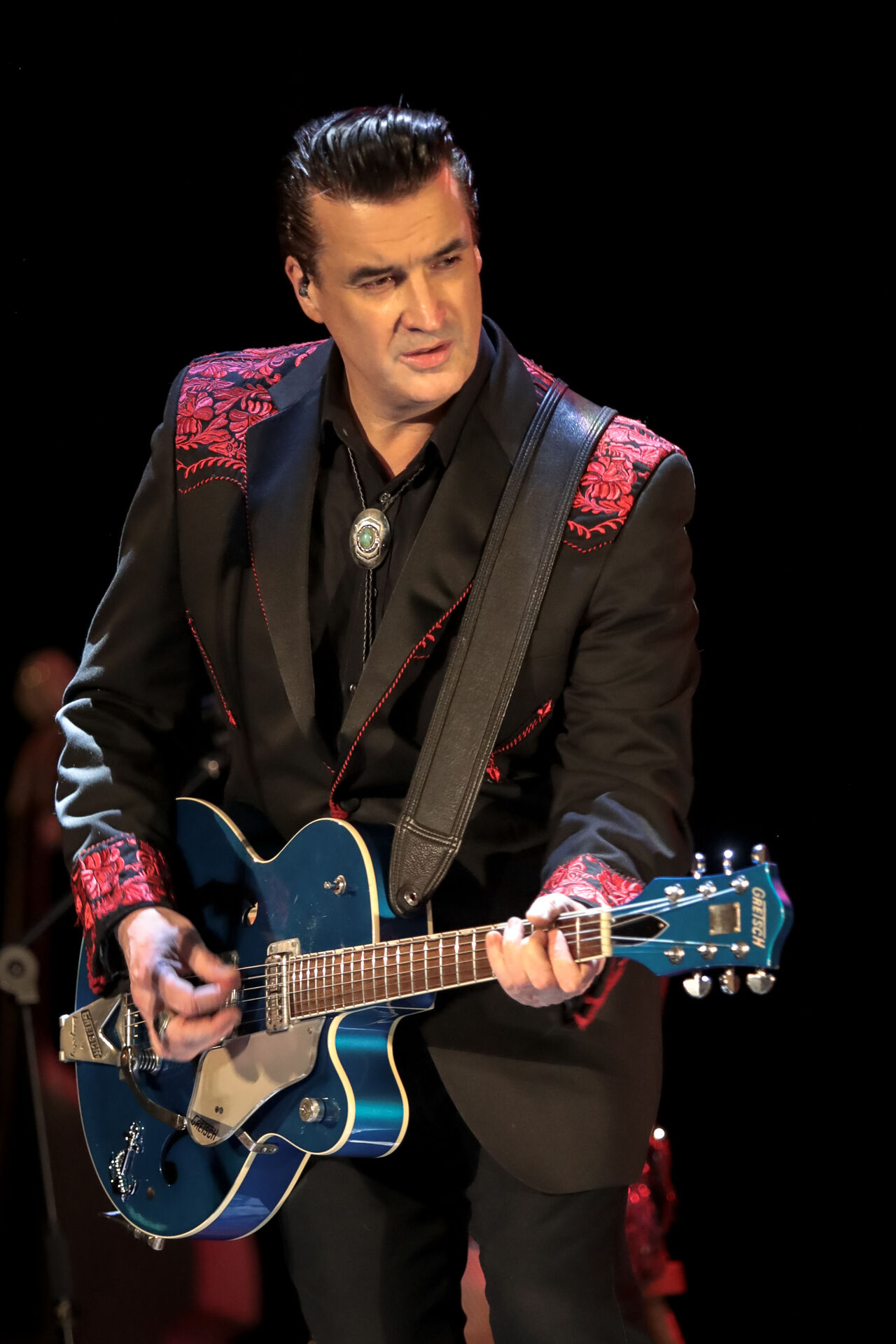 Christie's Story
It has been 448 days since I had shot a live concert. 448 days since I had touched my professional cameras. The pandemic shut down my work completely because the majority of my work is in live music events. Although I do shoot conceptual photography for the publishing industry as well, I still couldn't go places or source props due to the pandemic.
I have a mirrorless camera that I used here and there, but I didn't touch my professional cameras. It was a very strange feeling when I picked my cameras out of their bag for the first time. I did have to think for a second on how to switch them on but once they were on it felt like riding a bike! I knew exactly what to do with them to get what I wanted.
The first live performance was at the Royal Albert Hall which was "A Country Night In Nashville" which was a performance by Dominic Halpin & The Hurricanes. Some restrictions were still in place, so there was a maximum of 1000 audience members, creating a really intimate experience because their usual capacity is 5,272, staff excluded!
I felt both excited and apprehensive in the run up to the event. A 448 day period is a long time, so I did worry if I still would know what to do. A day before the show I released my trusted cameras from their confinement and charged their batteries and checked what I would take with me on the day. It's exciting because I finally got to do what I do best again.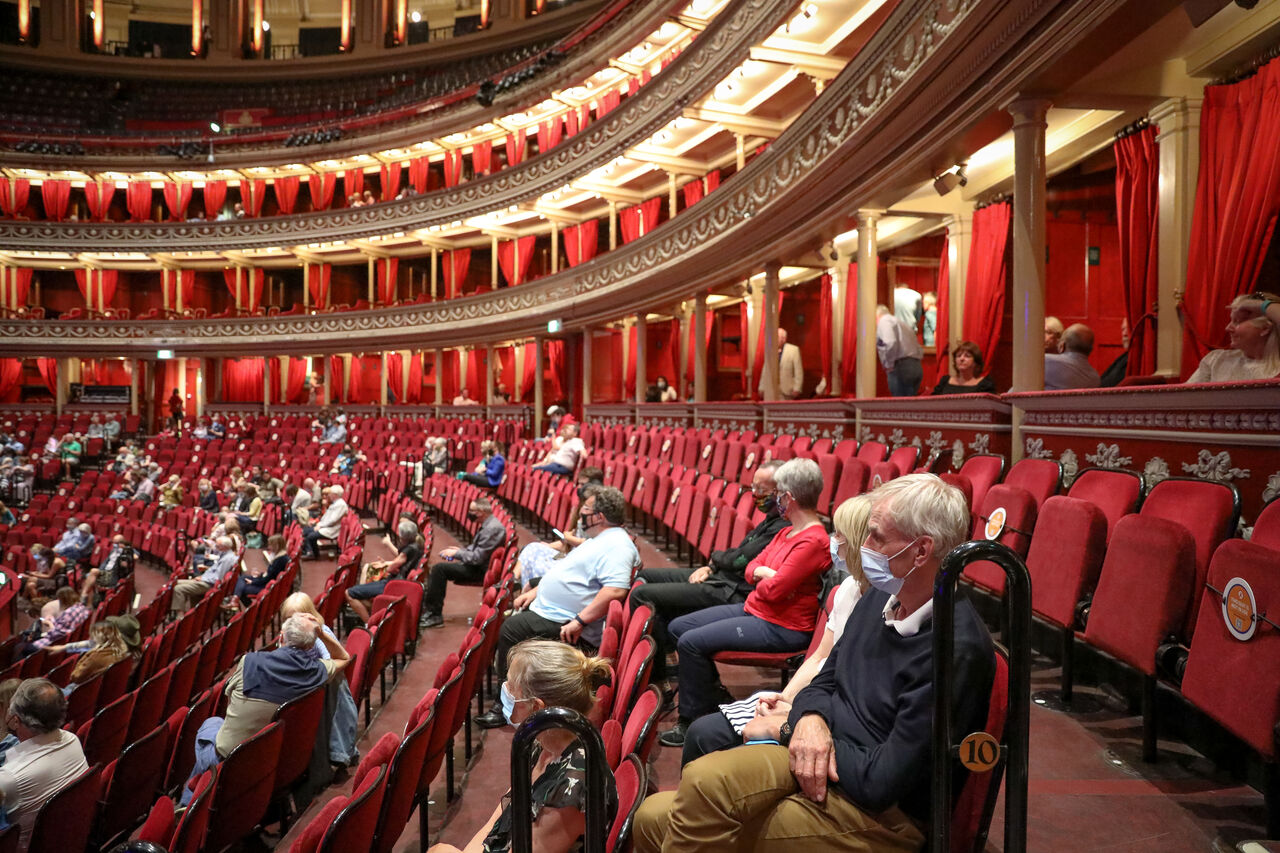 Summer of Firsts
I had really missed the thrill of chasing and capturing exciting moments in real time. It's weird but as soon as I started shooting those artists on stage, those 448 days immediately vanished from my mind. Instantly I was back where I needed to be doing what I do best.
That first concert made me feel grateful mostly. Grateful to have survived the pandemic and be able to pick up where I had left off. That feeling was heightened by the staff at the Royal Albert Hall who said "Welcome back" to everyone. Throughout the whole pandemic there had been so much uncertainty. You didn't know if your health would get compromised at any time, you didn't know if there was end to the ordeal, you didn't know if you would be ever be shooting again like you did before, you didn't know what the future held. But walking into the Hall packed with your trusted cameras all dusted off and ready to shoot, being greeted by staff who said "Welcome back" – it was right in that moment I realised that the worst was over and I felt very grateful to have arrived at the other side of the pandemic.
There was an elated feeling of "I'm back!" and I felt happier than I thought I would. Even though things weren't exactly what they used to be, with the venue running at half capacity and a one way system in place, plus wearing facemasks all the time, all of these obstructions didn't really bother me. I thought the facemask would bother me more as it inevitably steams up your viewfinder when shooting, but even that didn't get to me! I was just so grateful to be shooting again – I pushed my creativity a bit more than I usually would as I wanted to make it count and savour every second of it.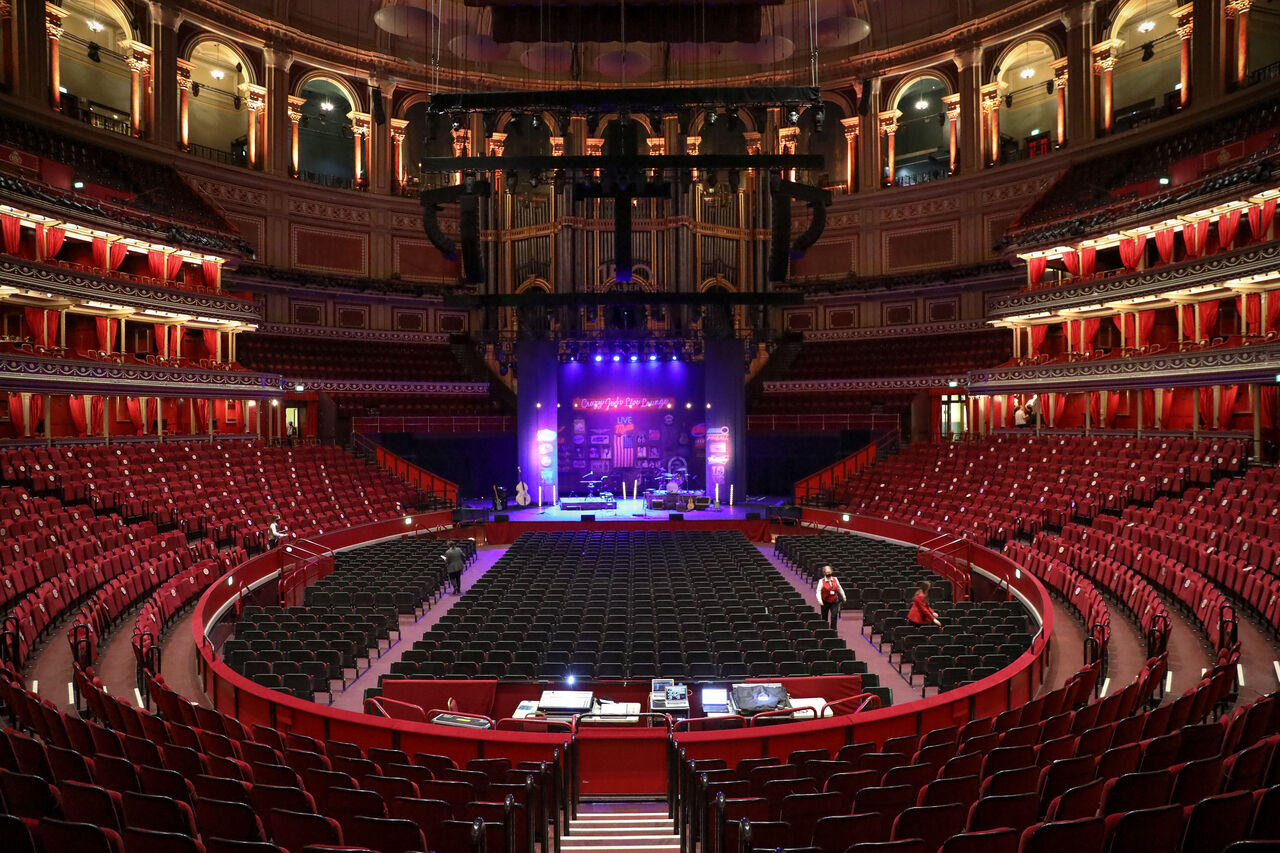 What's next?
The very first thing I want to do (and trust me if I tell you that I have been dreaming about this and it's kept me sane to keep this as a goal throughout the whole pandemic!) is to take the Eurostar to Paris. I'd walk out of Gare du Nord, cross the street and sit at one of the little terraces, order un petit café, sip the strong French coffee in one go, then walk in the direction of Les Archives and take a little stroll through town and return to Gare du Nord, hop back on the Eurostar and return home. That will make me thoroughly happy and tick all the boxes of the things I have missed most. Oh, and I may take a picture or two along the way of course!
Find Inspiration this Summer
Turn your favourite moments from your summer of firsts into beautiful everlasting keepsakes. Read our blogs for our top tips and inspiration to help get you started.