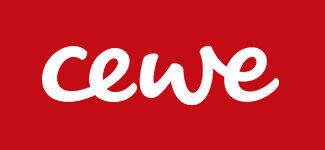 Personalised Calendar with Wooden Cover
An eye-catching addition to your wall calendar
Add a stylish, natural wooden rail to your landscape, portrait or square wall calendar and hang it up with ease!
Available for A4, A3 and Square calendars
Reusable, made from solid, genuine wood
Wide range of contemporary designs and templates available
Choose your own start month
Format:
Portrait
A4 (21 x 30 cm)
A3 (42 x 30 cm)
Landscape
A4 (30 x 21 cm)
A3 (30 X 42 cm)
Square
Paper type:
FSC® certified paper from sustainable forestry
Premium Photographic Paper from FUJIFILM – Classic, Gloss, Matte
Digitally printed paper options – Classic, High Gloss, True Matte, Recycled
Wooden cover:
Solid wood with an oak look, FSC®-certified, reusable
A convenient wooden cover for your wall calendar
Gift packaging now available for wall calendars
Design templates: a creative solution for your next photo calendar
A great gift all year round!
Professionally printed on high-quality paper, our spiral-bound photo calendars contain 12 customisable pages plus the cover page. There's plenty of room to get creative with your chosen photographs. With such a wide range of designs and layouts to choose from, in both portrait and landscape formats, you are sure to find something that suits your tastes.
Personalised calendars are perfect for busy families, helping you to keep track of the daily comings and goings of all family members.
All our wall calendars are professionally printed and bound by our team of experts, ensuring lasting quality and a finished product that you can be proud of.
We use paper from sustainable forestry and we ship climate-neutrally. Any unavoidable CO₂ emissions from production are offset by certified climate protection projects.