CEWE Creator Software
New products and functions in the CEWE Creator Software 7.3
With the new update, you can turn your best moments into wonderful memories to hold, display and share.
We are constantly developing our ordering software so that you can use your photos and videos to create keepsakes for yourself, family and friends. The latest edition of the CEWE Creator Software, version 7.3, offers fresh design options, functions and product formats. Here, we'll go through all the latest innovations and show you new ways to showcase your memories of holidays, weddings and family reunions as beautiful, tangible printed pieces.
In the newest edition of the CEWE Creator Software, you can place your videos not only in a CEWE PHOTOBOOK and on Greetings Cards via QR code, but also on Wall Art, Calendars and Photo Gifts.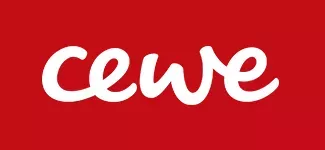 Product innovations at a glance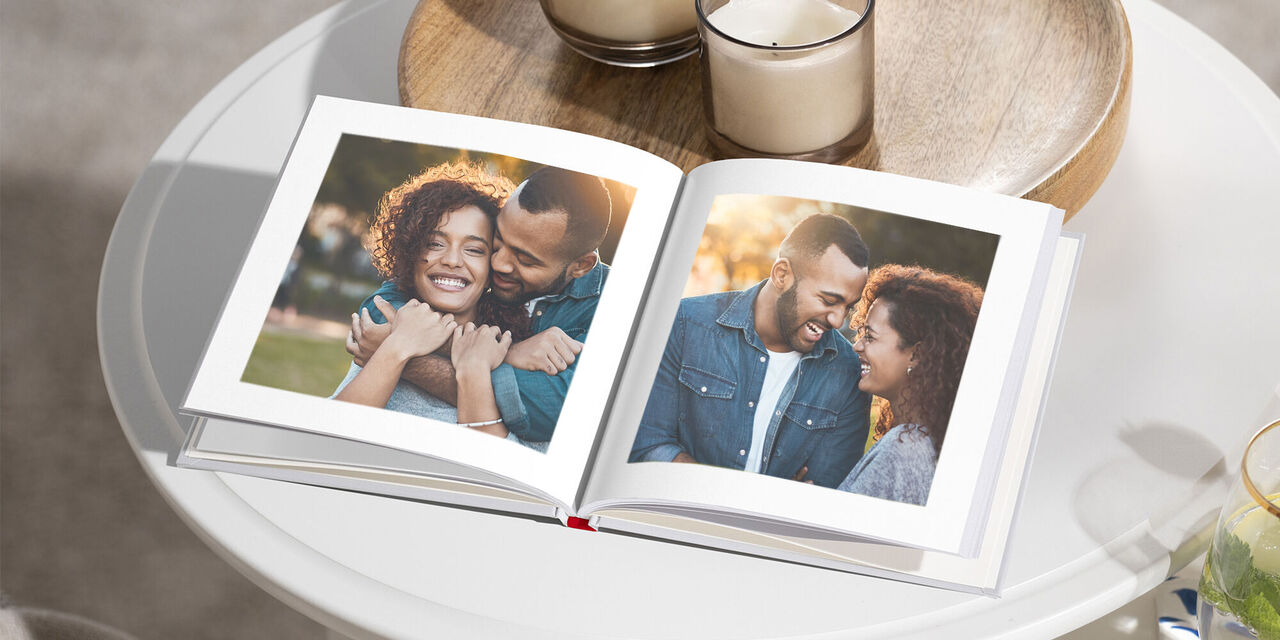 Perfect for small and big moments
The latest CEWE PHOTOBOOK is 15 x 15 centimetres in size. It is available with a hard, soft or booklet cover, making it ideal for a personal message or a loving gift. You can choose to use the new, award-winning paper variant, Recycled Paper, as well.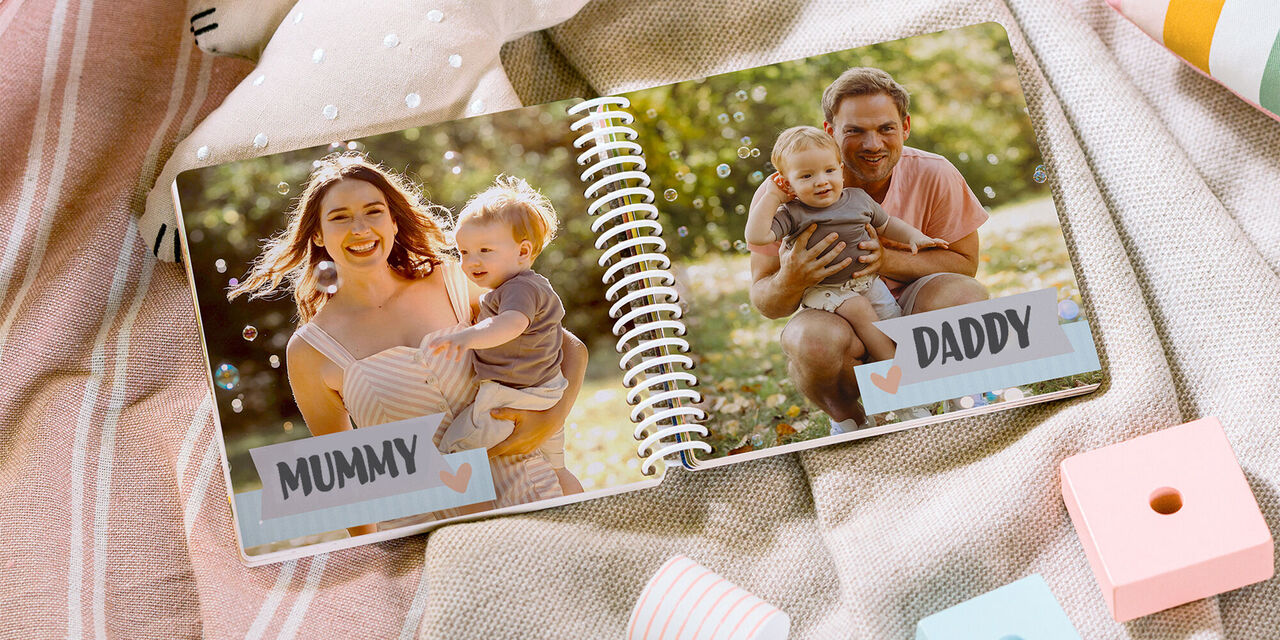 A photo book designed for young children
Creating a photo board book is the perfect way to make story time more engaging. Our baby board book is designed for little hands, with 22 extra-thick, rounded pages held together with high-quality plastic spiral binding. With this book, children will have fun looking at familiar faces as they train their motor skills and sharpen their senses.
Emphasise the best moments captured from real life
The new Photo Poster with Wooden Hanger offers space for the most beautiful moments to take centre stage – in Portrait or Landscape format: a holiday memory, a wedding photo or your child's masterpiece. Using the latest edition of the software, you can create design elements or texts with gold, rose gold or silver Highlights and additionally emphasise them with glamorous effects in a stylish way. The Photo Poster with Wooden Hanger are made from genuine, sustainably-sourced wood.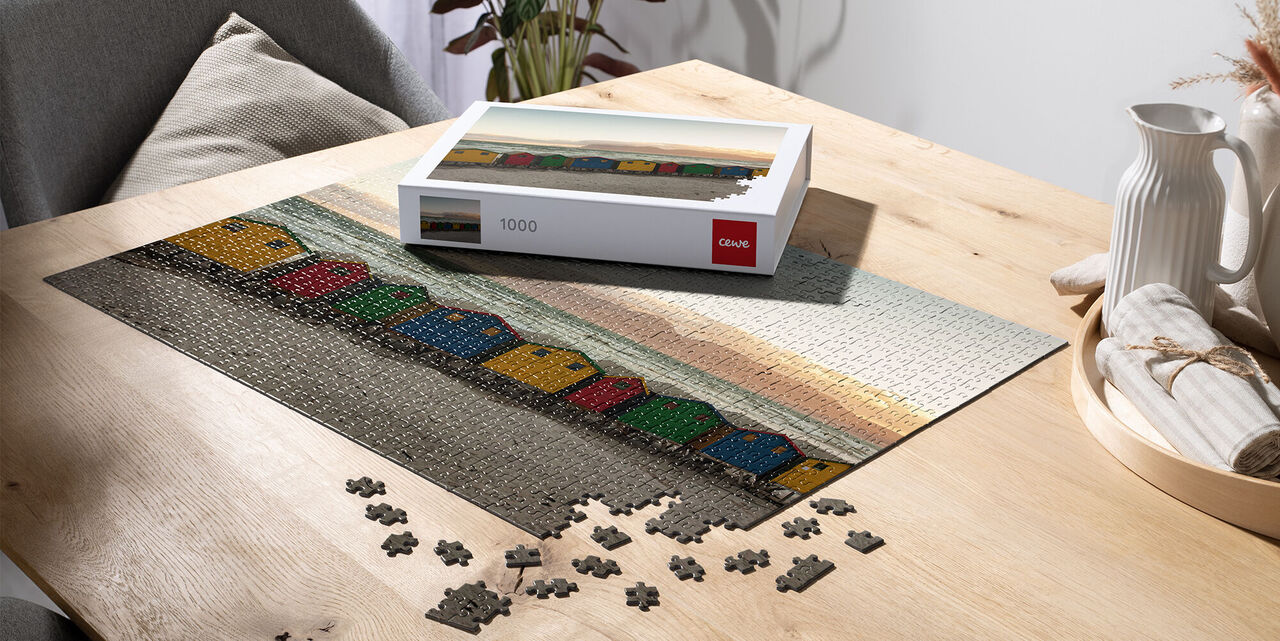 Piece together your favourite photo
Rekindle fond memories by piecing together a Premium Photo Jigsaw Puzzle. Thanks to the water-based printing process, the high-quality design on the puzzle and the supplied storage box are environmentally friendly. In addition, we offset the CO² emissions generated during production by supporting certified environmental and nature conservation projects.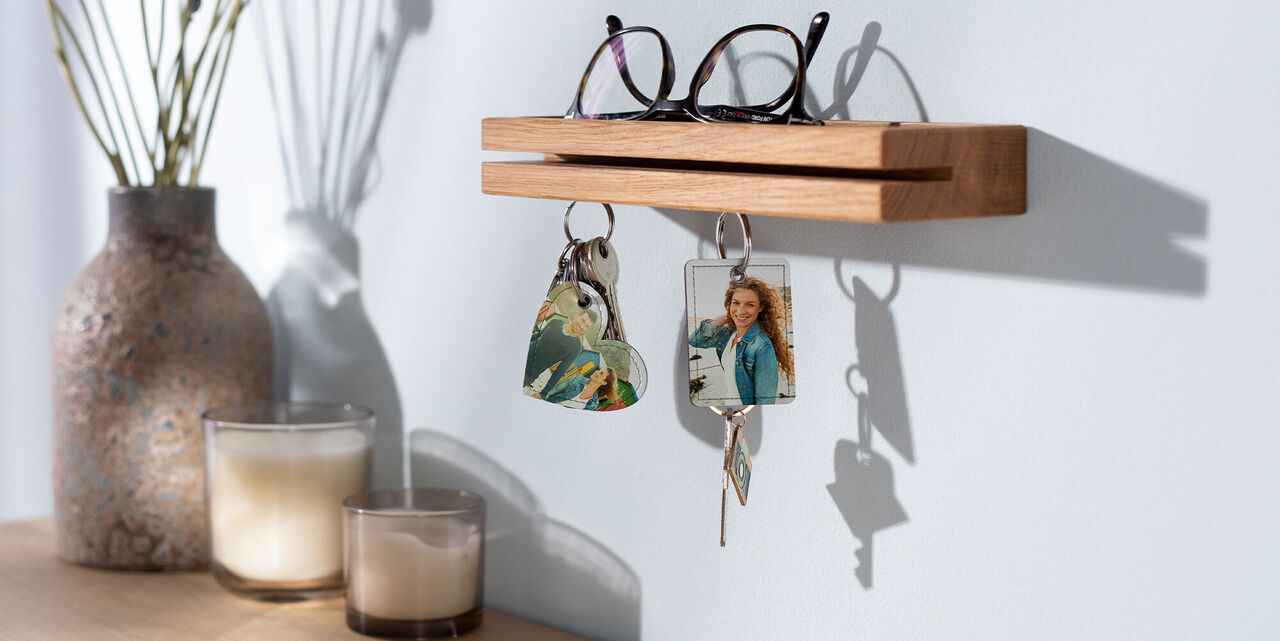 Happy moments in your pocket
Our Photo Keyrings, crafted from vegan, high-quality imitation leather in brilliant colours, are now available in two new shapes: rectangular and heart-shaped. They are the ideal place to keep a photo of your loved ones, as they make it easy for you to always carry memories of your most important people with you.
Download CEWE Creator Software 7.3
Templates, background suggestions and video functions
The latest launch of the CEWE Creator Software 7.3 offers fresh inspiration. You can design a harmonious book even faster. Simply select one of the professionally designed, user-friendly templates, which are carefully laid out to hold your photos with various Masks, Frames and Clipart in a beautiful composition. The CEWE Creator Software now suggests backgrounds that perfectly complement the colour of your photos on the pages for polished results.
In addition to adding video to your photo products, the video function is now available for more product categories. The Film Strip is available in various colours, the QR Code comes in variable sizes and the video can now also be played in the preview.
In the CEWE Creator Software version 7.3, text becomes a design element. You can now adjust the character spacing within a text block for a professional result.
Create a text field and fill it with the appropriate content. You can then select the desired character spacing under 'font options' on the right. This way, your words are transformed into eye-catching design elements that complement your photos and enhance the visual narrative.
Easy handling thanks to the .mcfx format
With the new CEWE Creator Software version 7.3, everything is in one place, and you also benefit from a new file format. The .mcfx format combines the photos used and all other information, such as built-in text, in one file. This means you no longer have to worry about separate folders with photos and fonts when you wish to move or email your file.
To make it even easier for you to turn your memories into beautiful Photo Gifts, we have improved the working area of ​​the CEWE Creator Software. You can move the toolbox on the right-hand side in the updated version. This way, you have more space to work with your design. For example, you can migrate the tools to your second screen if you have a second monitor.
The navigation of the software has also evolved. The main menu is now slimmer and is in the form of icons on the right side. In addition, the new 'Design Colour' section on the left in the menu bar simplifies the design of your Wall Art or Calendars; you can choose a colour here and change the colour of existing templates with just a few clicks.
Have fun designing!
Inspiration for your next gift
This is what you could do with your most beautiful photos.