Customer Stories
A festive gift of special moments
Every moment spent with family is a gift. That's why Katharina Kell captured hers in a lovingly made yearbook as a surprise Christmas present for her husband Viktor.
For the Kell family, this year was one full of adventure. From mermaid parties to pumpkin hunts, Katharina loves to capture these moments on her smartphone. So by December, she had gathered together a beautiful collection of photos.
Capture your story in a yearbook and relive your best moments
To surprise her husband Viktor this Christmas, Katharina put together a CEWE PHOTOBOOK of her best images. Designing the yearbook to showcase her photos in all their beauty and colour, she also included a handwritten message of love to create a unique festive gift.
To help you make your own special festive present for a loved one, Katharina has shared her tips for creating a stunning yearbook.
I wanted to show Viktor what a hero he is to us. That's why I picked out a lot of pictures of him and the kids to show all the wonderful things he does for us.
Katharina Kell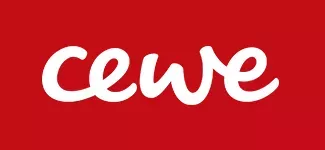 Katharina's tips to creating the perfect yearbook
Unlocking the full potential: Discover all our photo book features by downloading our free CEWE Creator Software.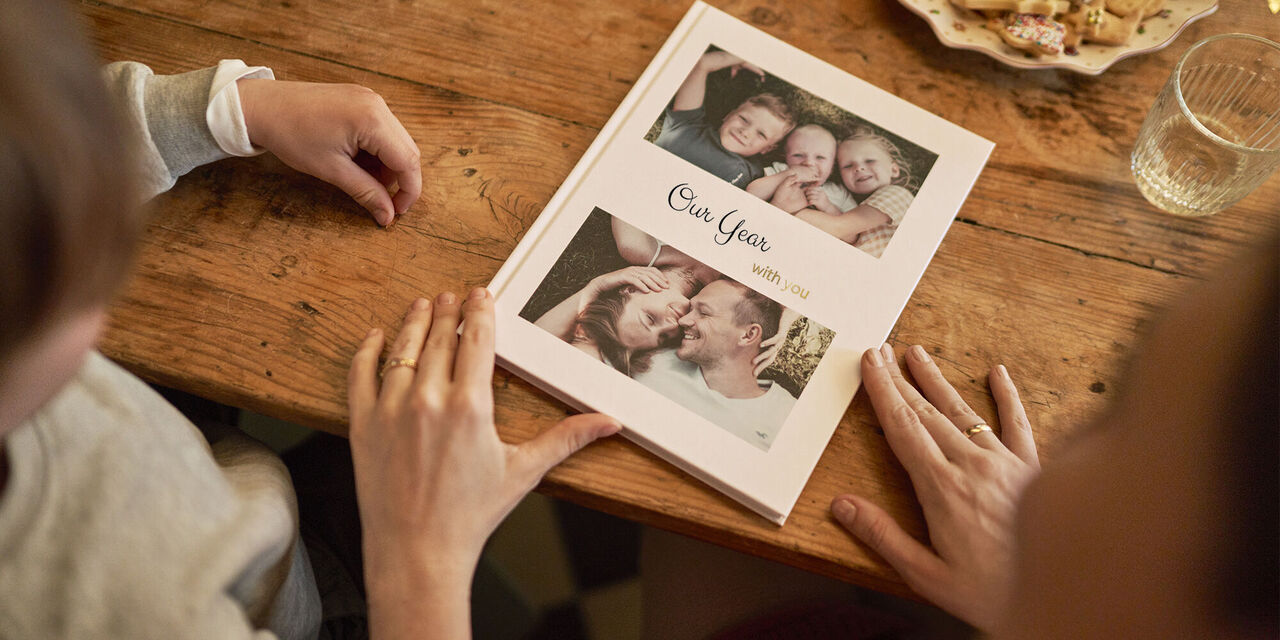 Add extra-special design touches
For me, a yearbook is a little treasure chest full of precious memories. I wanted to reflect this in the design, which is why I chose gold Highlights on the cover of the large CEWE PHOTOBOOK to make it even more elegant. I also combined a muted colour scheme with gold lettering to give it a tasteful look.
NEXT TIP
Craft your personal message
When I wrote down my message for the photo book on paper, I came up with an idea. Instead of typing out the words, it would be more personal to scan in my handwritten lines. When Viktor opened the book and saw the message, he recognised my writing immediately and it touched him in a completely different way.
NEXT TIP
Match up your colour schemes
When choosing the images for double page spreads, I made sure they matched each other in colour. I also used the pipette function in the software to take colours from photos and add in complementary design elements. These included special notes like birth dates which I arranged alternately at the top or bottom of the page.
NEXT TIP
Create a spacious gallery
Making sure the pages aren't cluttered gives each photo the space it deserves. I arranged the images in a grid with spacious borders to create a gallery-like look. For the text, I chose just two complementary fonts to make the design nice and clean, like in a magazine!
NEXT TIP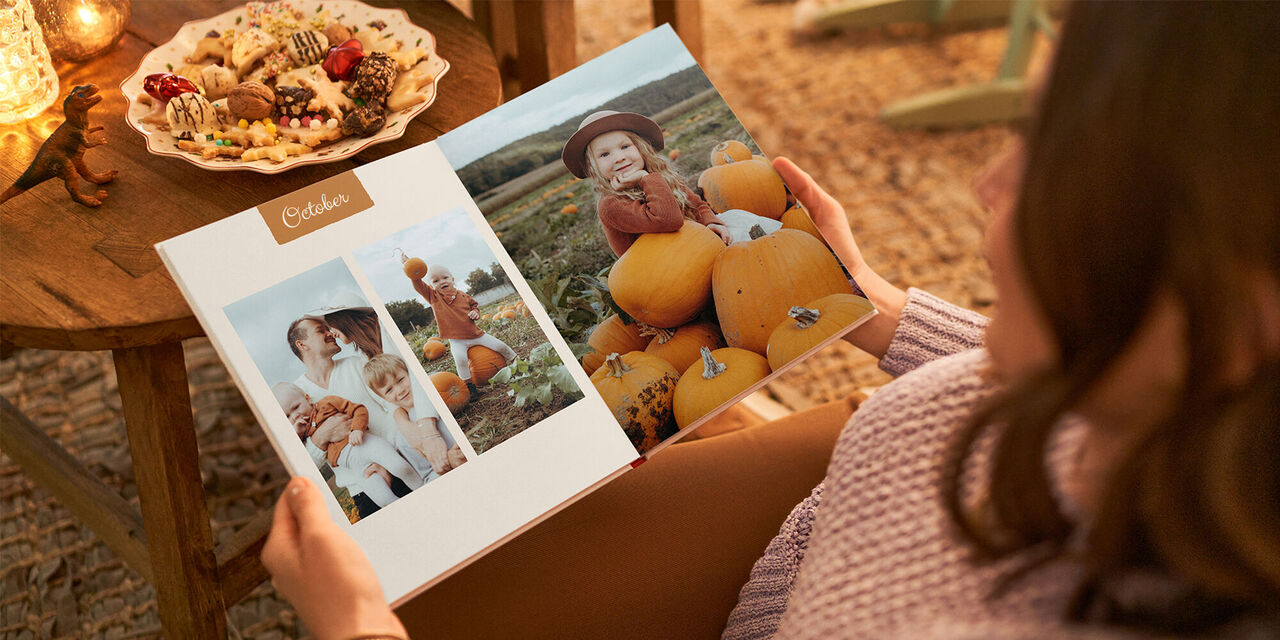 Put in pops of bright colour
Overall, the yearbook looks very natural and bright. I tried to create variety in the pages using colours that matched the dominant tones of the photos. I like using a mix of stronger colours for bold design elements and a paler shades for the background.
Browse the Kell family's yearbook
This yearbook is the perfect gift! It looks beautiful with all our pictures and catches everyone's eye with its stylish design.
Viktor Kell
A Christmas gift full of love
Katharina captures all her love for Viktor in her CEWE PHOTOBOOK. "I just wanted to say thank you for being such a great husband and father," says the mother of three as they page through their yearbook full of mermaid cakes, homemade cookies, birthdays and school days. 
"We've had so many experiences," says Viktor, smiling. These photos remind him of all these special moments. "Thank you for this little journey through time," he says. Katharina smiles and replies: "Thank you from all of us!"