Customer Story
Exploring the world: Commemorate your travel experiences in a CEWE PHOTOBOOK
Travelling is like solving a puzzle - with every new place visited, you add a piece to your understanding of the world. A CEWE PHOTOBOOK is a great way to revisit those memories and complete your travel story, just like Lea Wippermann did.
Lea is an experienced world traveller. Before her first birthday, her family moved from Berlin to Central Africa. She has lived in many places, including Frankfurt, Paris, and Canada.
'My father has six siblings, all of whom were born in a different country,' says Lea. 'Maybe that's why it's so natural for us to be at home not in one place, but all over the world.'
Spending her formative years travelling ignited a natural curiosity for exploring the world further, leading her to discover some of the most breathtaking destinations on the planet.
Just let yourself drift
After she finished school, Lea took a trip around the world for six months. She visited Japan, Thailand, Australia, Singapore and Uruguay.
'Somehow travel always encouraged and inspired me,' recalls the 30-year-old. 'I wanted to see everything, get to know other cultures and go on adventures.'
To create the most beautiful images, I like taking my time, experiencing them live and then capturing the moment with a camera.
Lea Wippermann
After her trip, she moved to Cologne to study sports before eventually settling in Vienna and later, Poland. During her semester breaks, she took the opportunity to travel to exotic locations such as India, Brazil and the Fiji Islands. We asked if a lot of preparation went into these trips: 'No,' she said with a smile. 'Most of the time, I let myself drift completely. And I don't shy away from challenges - especially when it comes to regional delicacies.'
The camera: her most faithful companion
When Lea travels, she does so with her loved ones or with people she trusts completely. Her faithful companion is her camera. 'I'm not a big fan of mobile phone photos. Sometimes it's cool to be able to quickly capture a moment. But to create the most beautiful images, I like taking my time, experiencing them live and then capturing the moment with a camera,' says the 30-year-old.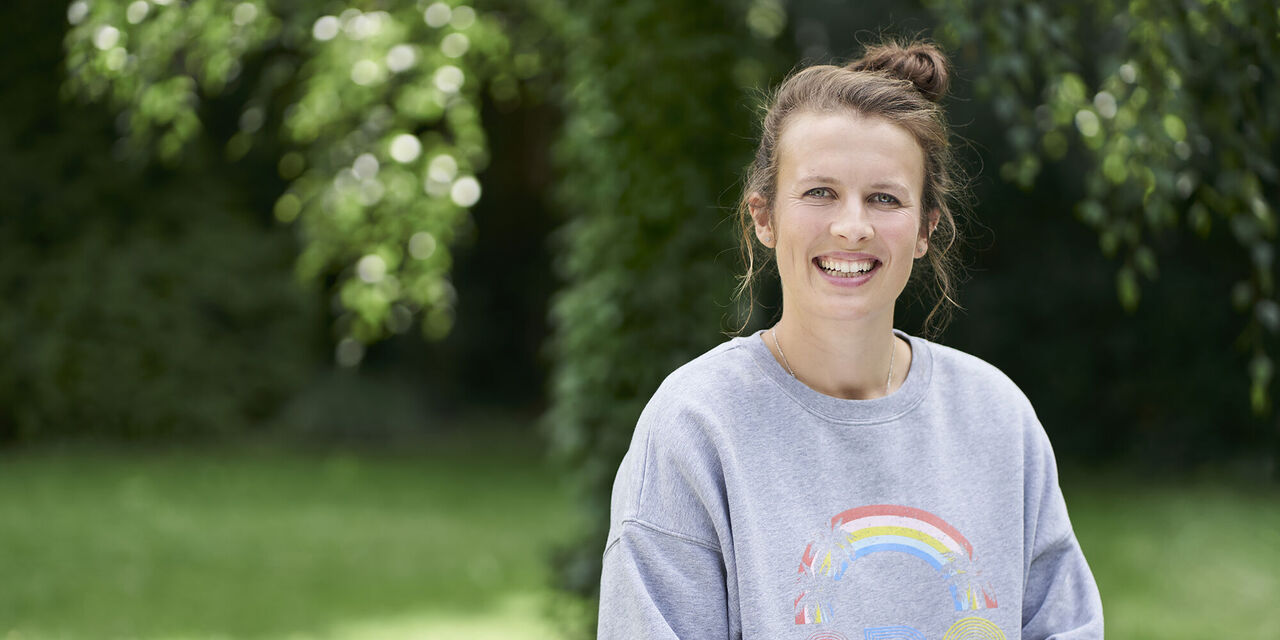 Lea Wippermann, 30
Lea loves waterfalls - she saw her first one in Thailand. In addition to travelling, sport is her great passion: the Cologne resident has been playing football for 25 years and currently serves as the second chairwoman of her club, Vorwärts Spoho 98, and conducts movement training for children.
Hobbies: Travelling with her loved ones, eating exotic food, playing football and surfing.
Freedom, adventure and escape from everyday life - these are the first terms that come to Lea's mind when she talks about travelling. 'Sometimes you get overwhelmed by all the images and digital impressions.' That's why the Cologne native loves to design photo books. Creating a holiday photo album for each exotic destination gives her the opportunity to immerse herself in the moment through print - and to relive what she has experienced afterwards in the comfort of her home.
With a CEWE PHOTOBOOK, I get to really immerse myself in my memories of the sights, scents and sounds.
Lea Wippermann
Lea has a whole shelf full of travel guides and personalised photo books. Like many pieces of the puzzle, they form a picture of the world - Lea's world. 'I want to see and experience everything first-hand and thereby get rid of prejudices so I can better understand why the world is the way it is.'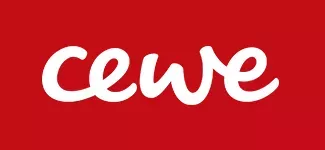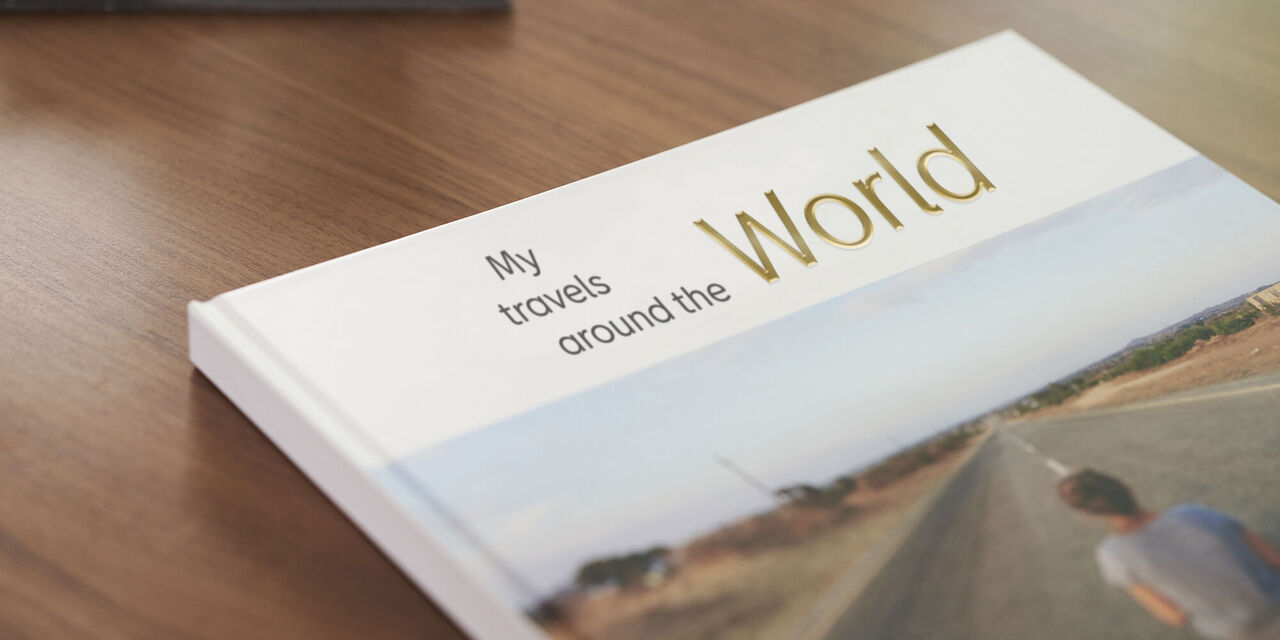 Cover with Highlights
Adding Highlights makes a book cover truly eye-catching, especially when used with short titles. Here, I've applied a gold finish to the word 'world', which not only makes it shine elegantly but also brings attention to the word.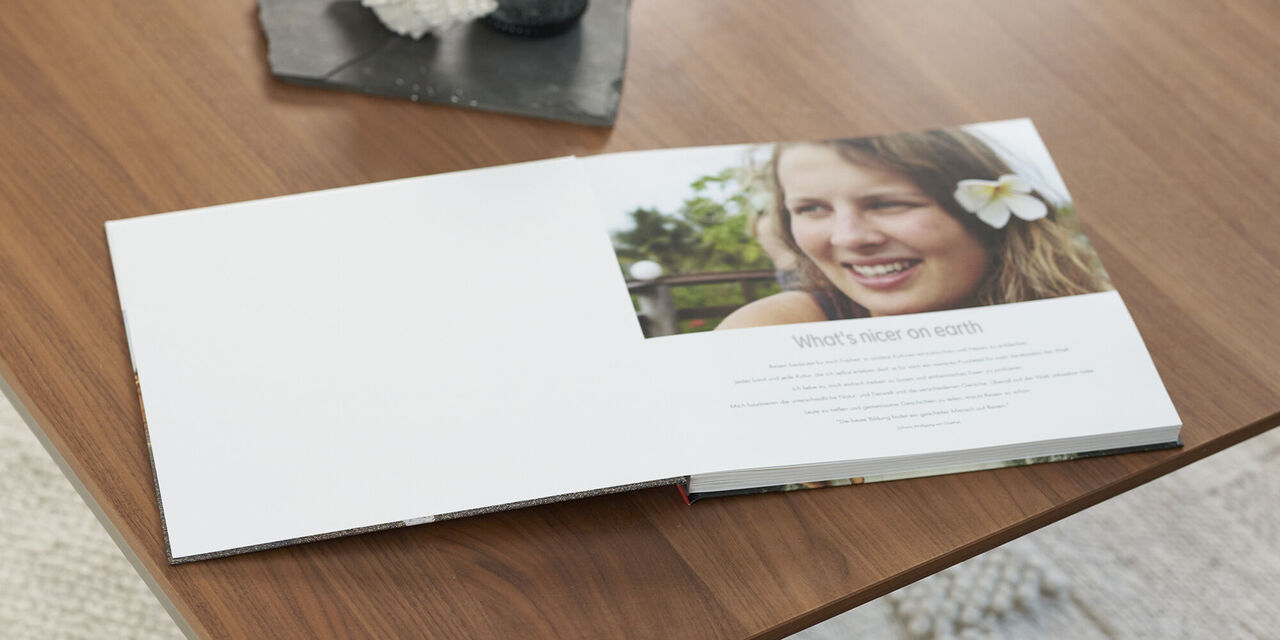 The right introduction
"What's nicer on earth?"
I put these words right at the beginning of my photo book to reflect my love for travel. A simple introduction like this shapes the reader's first impression and offers space for a loving message or words that are fondly remembered.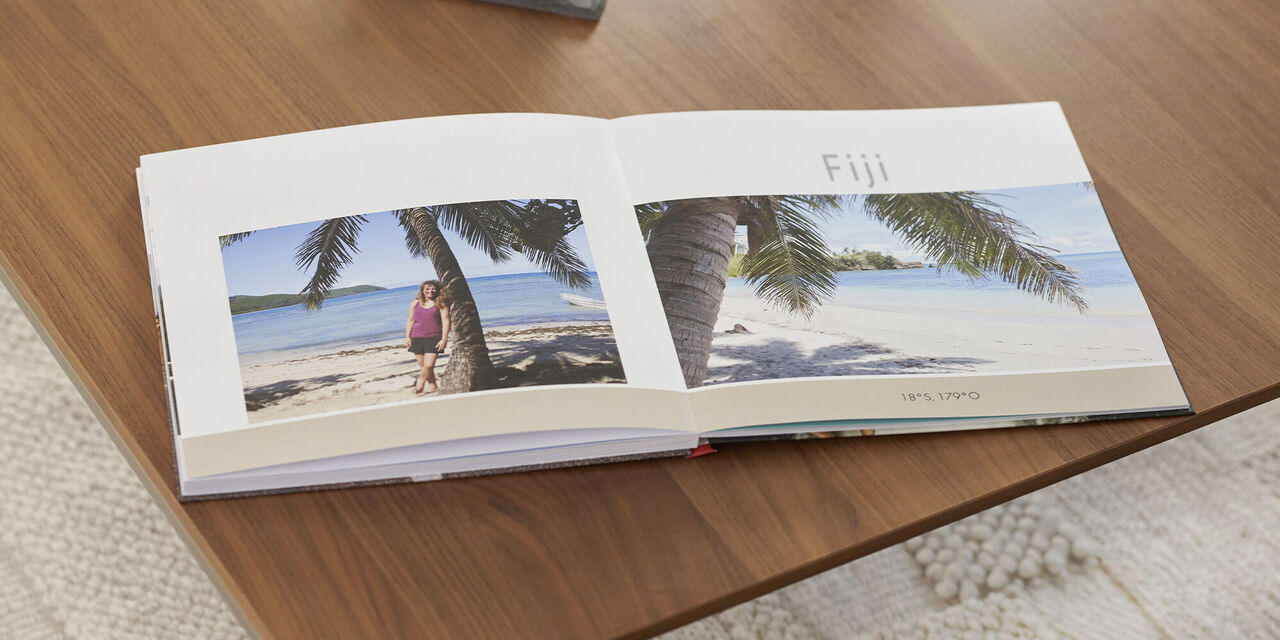 Add coordinates for more structure
The coordinates in my travel photo book provide orientation. The latitude and longitude locate the images at the beginning of each new section and, at the same time, remind us of the adventure that travel promises.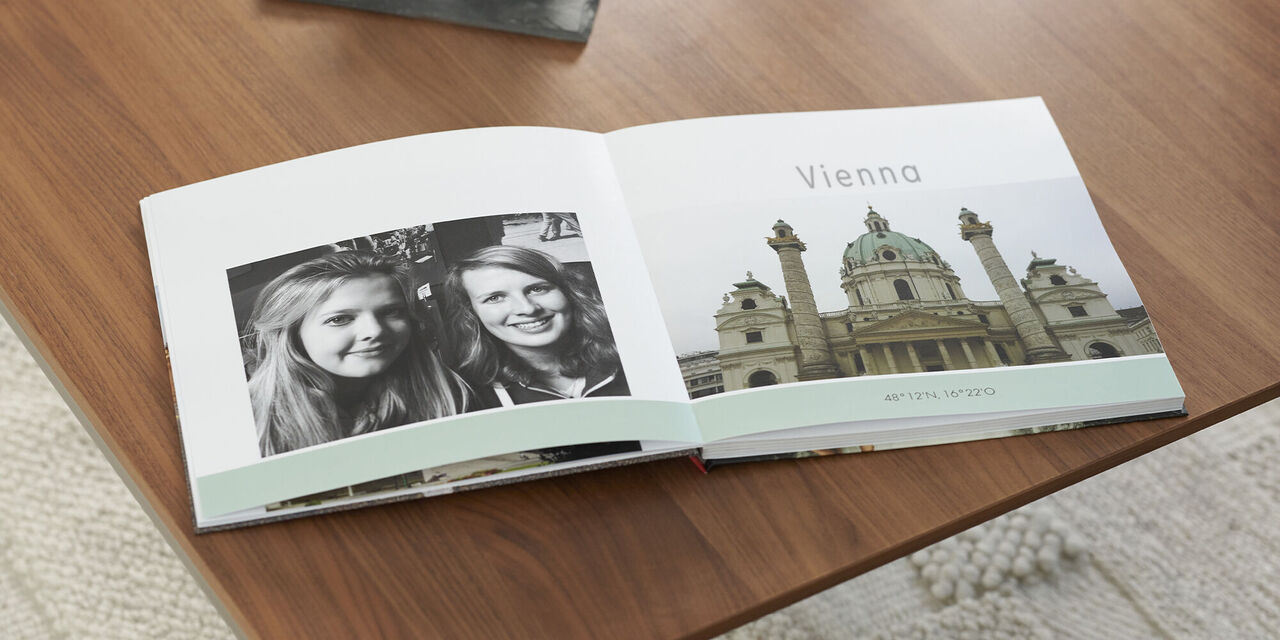 Black and white photos work
Black and white images are particularly useful for selfies and somewhat blurred snapshots. They provide variety and emphasise the other colours in your book design.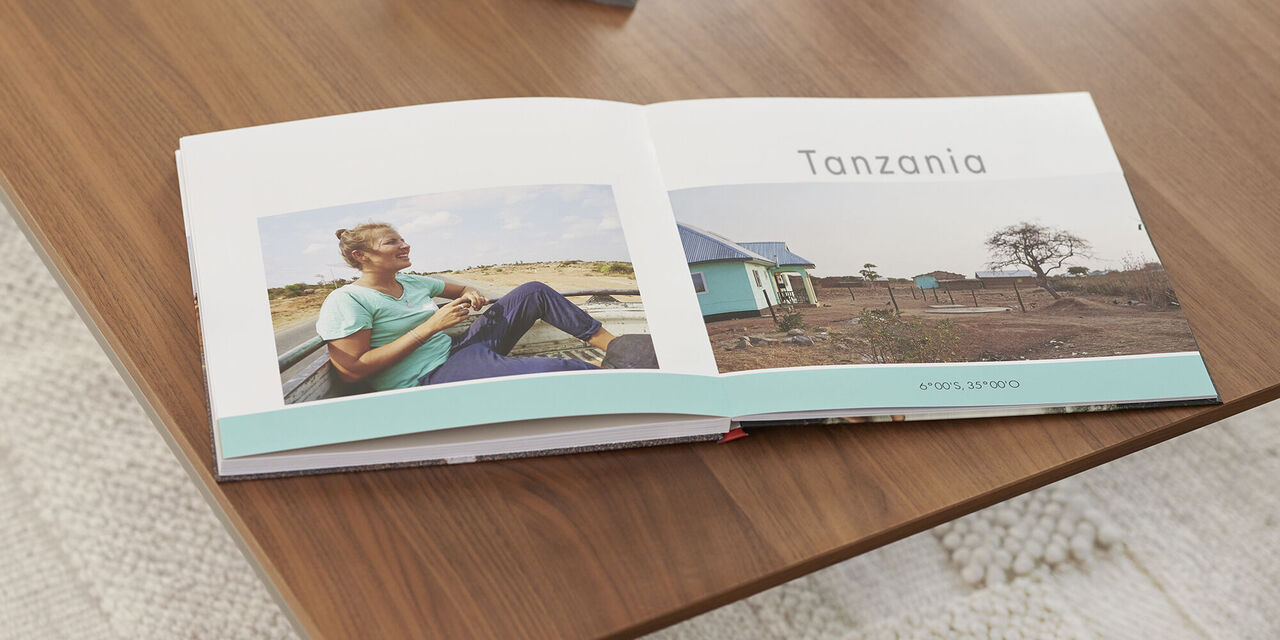 Use matching colours for clipart
Colour matching photos and clipart ensures a uniform look. For example, using the CEWE Creator Software, I picked up the mint green of my T-shirt and the hut and adjusted the clipart box at the bottom edge of the photo book to make it the same shade.
On our travel page, we offer a range of tips and techniques to help you create a stunning photo book that reflects your unique travel experiences. With our expert guidance, you can preserve your favourite memories, share them with friends and family, and keep the spirit of adventure alive long after you return home.
Follow in the footsteps of travellers like Lea Wippermann and start creating your own travel photo book today!