Customer Stories
Wes shares tips for creating a CEWE PHOTOBOOK Christmas gift
To give his partner Lucy something extra meaningful this Christmas, Wes captured family memories of a New York City holiday in a CEWE PHOTOBOOK. Read on for his magical story and top creative tips.

Making memories into a personalised Christmas present
Watch to find out more about Wes, his family and CEWE PHOTOBOOK.
For Wes and Lucy, their family trip to New York City was a return 'home' to where it all began. Now together for more than 10 years, the couple met in the city before returning to the UK to have their children.
We're emotional about New York City because we wanted to stay there, but our friends and family are back in the UK, and we didn't want them to miss out on any children we had together.
Wes Henstock
This holiday was the first time their sons Hudson and Alfie got to see and experience New York. They also got to meet their godparents and friends in person.
To capture all these special memories in a unique Christmas gift for Lucy, Wes used the images she captured from the trip to create a CEWE PHOTOBOOK.

Wes shares some design tips
Unlocking the full potential: Discover all our photo book features by downloading our free CEWE Creator Software.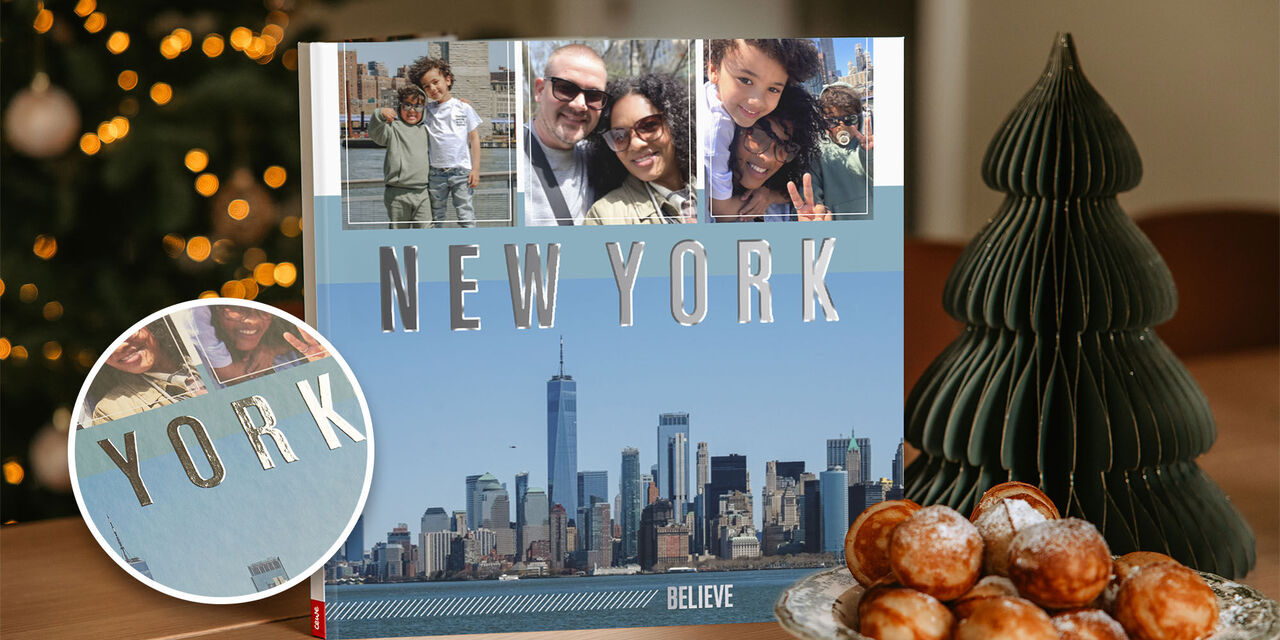 Highlight meaningful words
In the photo book, I've embedded key words to uplift Lucy. 'Believe' holds great significance, symbolising our enduring love amidst challenges. To make them pop, I added silver Highlights to 'New York' and 'believe'. It may sound cheesy, but it's deeply cherished.
NEXT TIP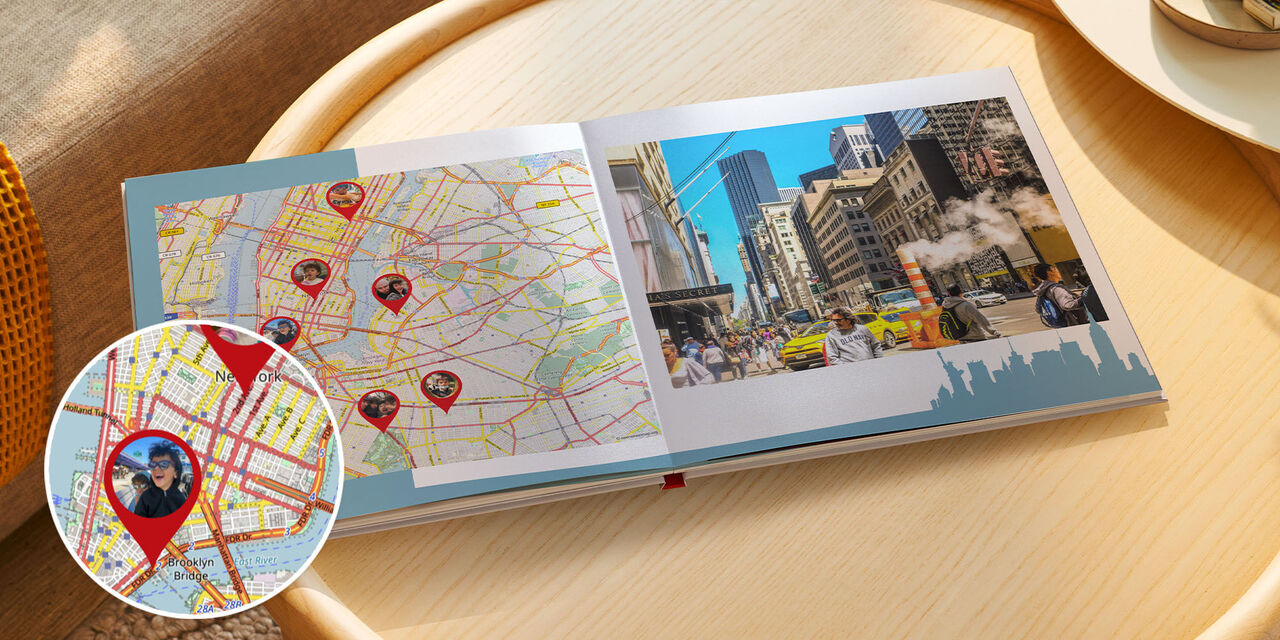 Mark special places on a map
Designing the photo book evolved into a journey through cherished life moments. Incorporating a map allowed me to trace our route through the city, endlessly reliving those special spots. Customizing the map's design in the CEWE Creator Software added an extra layer of excitement, matching the book's aesthetics seamlessly. It's the perfect tool for achieving your desired effects with maps.
NEXT TIP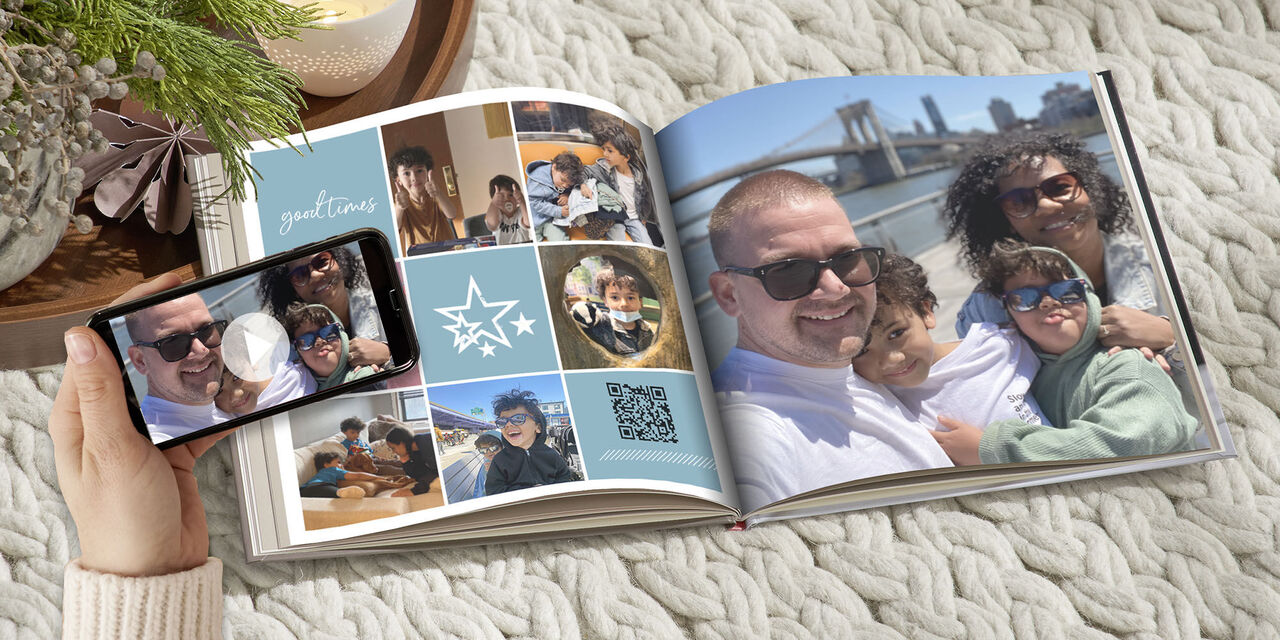 Add videos of joyful moments
Video adds a unique touch, preserving laughter and joy in our NYC photo book. The user-friendly video tool lets you effortlessly drag, trim, and preview clips, ensuring the perfect moments are included. Generate a QR code and a film strip of frames from the video. I selected a few of these images and adjusted the colour to suit the design of the photo book.
NEXT TIP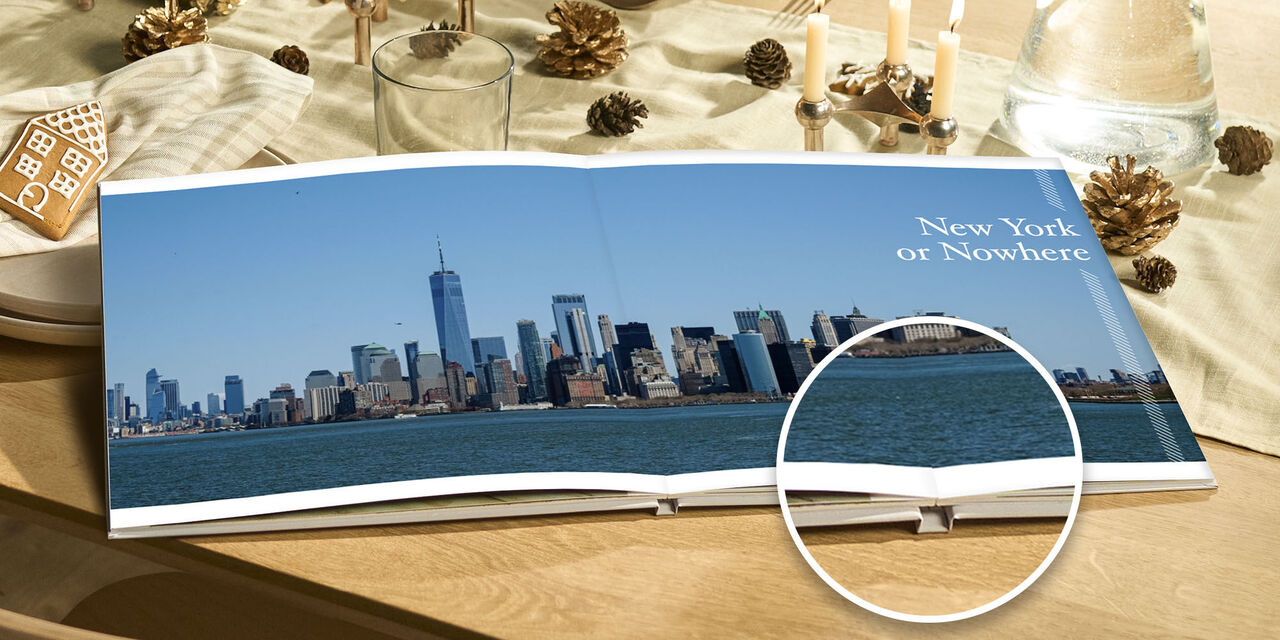 Get creative with the layout
New York's grandeur demanded an XL Square format with photographic paper. It flawlessly presented the towering buildings and numerous cherished memories from our journey. The versatile design options allowed me to create impactful layouts – from full-page spreads to collages with text and clip art.
NEXT TIP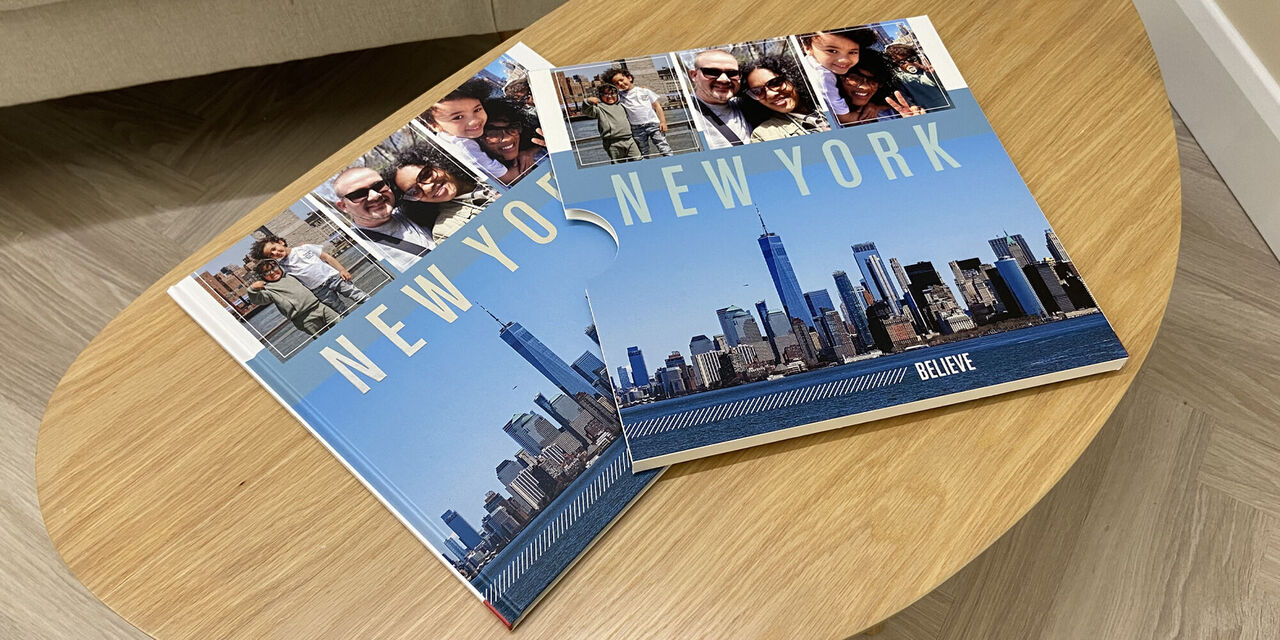 Finish it with a special touch
To make Lucy's Christmas gift extra special, I included a slipcase. It preserved its charm while allowing her to glimpse the title through the open side. You can even opt to feature your photo book cover on the slipcase or craft a unique design.
Embark on a captivating journey through memories